SimbaPOS is an affordable, reliable & easy to use Restaurant and Bar POS Software in Kenya designed for restaurants, bars and cafes.
SimbaPOS helps you to grow your business by increasing efficiency and profits in your establishment.
Beautiful easy to use interface
Our Restaurant and Bar POS Software in Kenya has a simple and beautiful interface to allow quick learning and input of orders. New waiters can be trained in a matter of minutes to use the system thus saving time.
Order Modifiers, Happy Hours, Kitchen Printers
One of the unique features of SimbaPOS Restaurant and Bar POS Software in Kenya is the inbuilt ability to allow waiters to easily indicate order modifiers such as COLD/WARM and ACCOMPANIMENTS (both free/paid). This allows barmen and kitchen staff to prepare orders quickly and accurately.
We help restaurant/bar owners manage their business,
eliminate losses and grow profits.
User Rights, Cash Management, Shifts
SimbaPOS allows assigning of User Access Rights to specified groups of system users such as Owner, Administrators, Managers, Supervisors, Stock Controller and Waiters. Each group is assigned specific access rights to limit what they can see or do on the Restaurant and Bar POS Software in Kenya.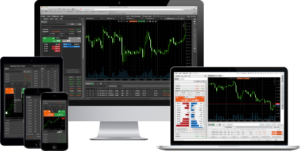 Stock, Sales, Expenses Reports plus more
One of the key features of our SimbaPOS Restaurant and Bar POS Software in Kenya is comprehensive & detailed reporting. The system automatically generates shift reports that indicate sales, stock, revenue collection and other elements. We can also create custom reports as per your requirements
testimonials
Owner
SunValley Restaurant
The SimbaPOS works perfectly in my restaurant. I can view sales and stock report at any time and print reports for analysis. Very affordable and I recommend it
Manager
Kuzima Comrades
One thing that I really appreciate about SimbaPOS team is their support. Whenever we have a challenge, their support team is always available, 24/7.
Director
TamuTamu Foods
SimbaPOS is a great Restaurant POS Software. Since we installed the system, we have not had any issues like the previous software. Highly recommended