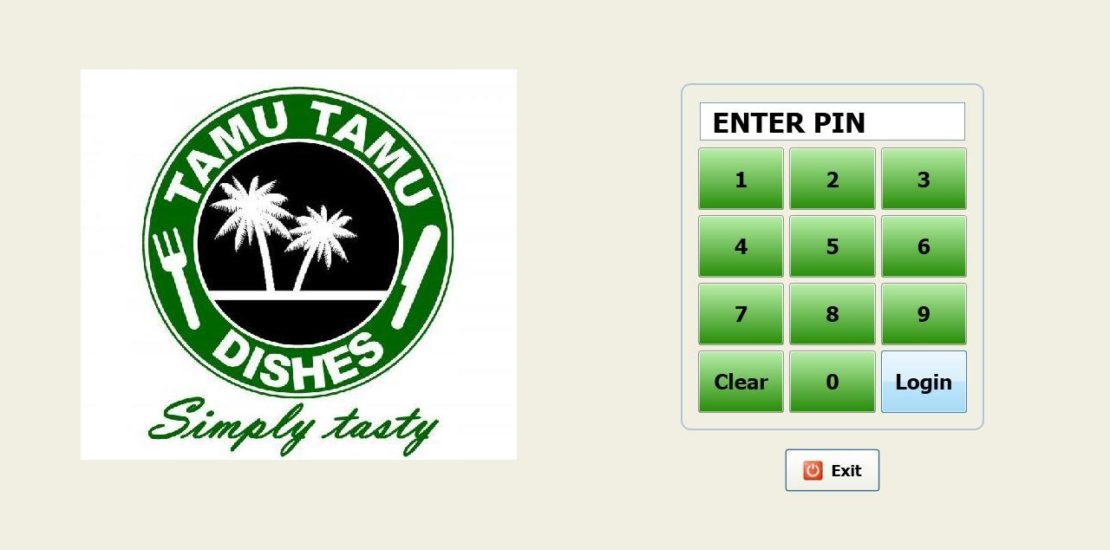 Restaurant and Bar Point of Sale (POS) Software in Kenya
We provide complete Restaurant and Bar Point of Sale (POS) Software in Kenya that can be easily tailored for use in any type of food service establishment;
Restaurants, Fast Food joints, bars, clubs, lounges, coffee shops, cafeterias among others.
The Restaurant POS Software is optimized for Touch Screen based interface. Our Restaurant and Bar Point of Sale (POS) Software in Kenya enables accurate order taking, quick operations, and various reports on all aspects of the business operations. This POS Software is ideal for pizza outlets, coffee shops, fast food outlets, ice cream parlours, bars, pubs and all types of restaurants. The Restaurant and Bar Point of Sale (POS) Software in Kenya can run in either a single or multiple restaurant set-ups.
We help companies turnaround their non-profitable ventures into something that benefits them. Our specialty lies in understanding what makes a company special and what makes it tick.
We're Not a Provider – We're A Partner
SimbaPOS isn't just a point of sale provider; we want to see your restaurant succeed. That's why we partner with restaurants to tackle the unique challenges of their specific environment. using our Restaurant and Bar Point of Sale (POS) Software in Kenya
Optimized for touch screen input
Highly visual and large icons interface to ensure quick and accurate order entry.
Take Control of Your Restaurant
Our goal is simple: to make it easy for you to run your restaurant and grow your business. Some of the benefits of the Restaurant and Bar Point of Sale (POS) Software in Kenya include:
Easy, fast and  accurate order entry on touch screen monitor
User rights to control access
Multiple terminals and printer capability
Real time inventory/stock management
Happy Hour, Combo meals discounts
Many business operations reports
Features of the Restaurant and Bar Point of Sale (POS) Software in Kenya
Touch Billing screen for quick ordering.
Multi Pay modes to allow for clearing of one bill with several pay modes (Cash, MPESA, Credit Card).
Cashier sales report with pay mode breakdown*
Real Time Stock reports for both bar and kitchen.
Waiters totals reports
Happy Hour Capabilities
Discount Provision – give discounts by percentage of cost or by price.
Multi cashiering functionality – ability for more than one cashier to clear at any given time.
Item Description Capability – Cold, warm, Well Done, e.t.c
Multi sale point capabilities – ability to bill form different point from one point.
Link to KRA Fiscal and Thermal Pinter for KRA certified receipts
Portion Control (Chef's Ladder)
Cashier Summary Retrieval – retrieve cashier summaries at will.
Periodic Sales Reports – check highest or lowest moving items within a period, check sales from different revenue points e.g. Restaurant, Butchery.
Voided Entries Reporting.
Access Right Controls – System controlled by Rights given to a user.
Our Restaurant (POS) Point of Sale Software in Kenya offers you the ability to have total control of all the restaurant operations and monitor all the revenues and expenses.
We also offer Restaurant/Bar Point of Sale (POS) Hardware in Kenya such as Thermal Printer, KRA Fiscal Printer, Cash Register, Touch Screen Computers etc.
A reliable Restaurant and Bar Point of Sale (POS) Software in Kenya is critical to ensure that your restaurant or bar operates efficiently and is profitable. The Restaurant POS Software ensures that all aspects of the business such as sales and inventory are automated thus sealing loopholes for revenue losses. A POS System also produces various analytical reports that will give you precise information on how the business is operating. In order to succeed in the Restaurant/Bar industry, you need to be smart and use our Restaurant POS Software in Kenya. Get in touch today with us today via email or call +254 715 103 468 and see your business grow!