June 16, 2018
Posted by:

simba001

Category:

Benefits of POS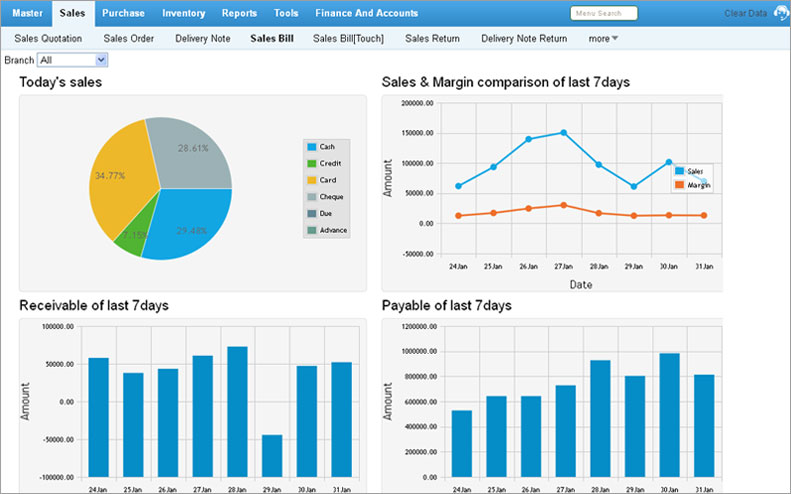 POS Systems are a critical component of any successful restaurant or bar business. The real value of POS system is the kind of reports that it can generate to indicate how the business is progressing. Here are some of the critical POS System reports for your restaurant/bar.
Daily/Periodic Sales Reports
Sales is the heart of any business. If you are not making sales then the business is as good as dead. But more importantly, you need POS System reports that accurately capture all sales ; by user/waiter, category, product line, time, amount, customer details, payment modes and other details. You should be to generate sales report for any period front the POS System
Business Analytics Reports
Data is just a bunch of numbers if it doesn't provide any insights on the business. You should be able to process POS System reports that give insights such as fast/slow moving products, top performing staff, day to day/month to month comparisons, and other analytics. Such reports will help you to understand how your business is performing.
Inventory Management Reports
Accuracy is crucial when managing the expenses and cost of a restaurant, as you always want to know where your resources are being allocated. With an intuitive inventory tracking system, you can order products, review purchase history, determine inventory usage and calculate the cost of goods sold.
Employee Management Reports
Observe any successful restaurant and you will find hard-working employees at its core. With employee scheduling tools, many restaurant management software platforms allow managers to easily create schedules for their workers. However, employees can request to swap shifts or take time off – with the granting approval of a manager – should a conflict ever arise.
Accounting Management Reports
Fixed and variable budgeting efficiently tracks money to ensure even greater optimization. In robust accounting management modules, accounts payable are MICR-printed with electronic signatures and paid to vendors via Mobile Money (MPESA), while accounts receivable are billed automatically with house accounts.
Mobile Management
Technology has rapidly advanced in the last decade, with advanced mobile operating systems being one of the most prominent areas of growth. With smartphone and tablet mobility, restaurants gain convenient accessibility, especially when coupled with cloud storage.
At SimbaPOS, we do not just offer Restaurant and Bar POS Software in Kenya- we endeavor to provide holistic products, services and information that will ensure your restaurant/bar grows. You can check for more insightful articles like this here, check SimbaPOS pricing, view SimbaPOS Features, read success stories from customers or get in touch with us.