July 8, 2021
Posted by:

simba001

Categories:

Business Insights, Reatil POS Insights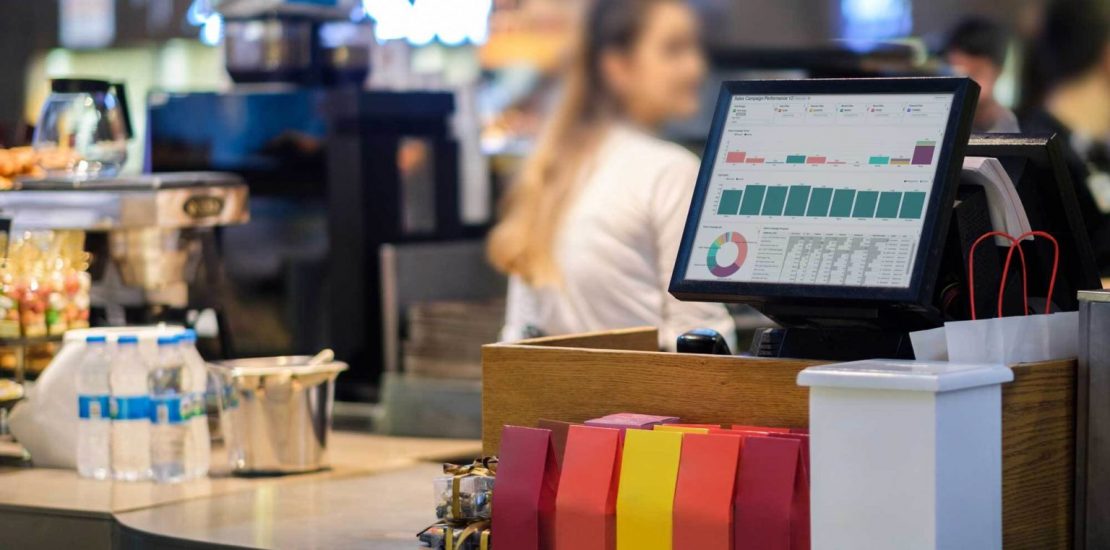 A point of sale system is an efficient tool to help you reduce paperwork, save time, and run a business smoothly.
Installation and configuration
To understand how to work a POS system, we'll start with the setup of one.
A POS often consists of a server to store your database and one or more terminal stations. The system includes POS hardware and POS software.
Based on your business type, you may choose different types of POS specific to your needs. The POS provider will help you set up and integrate your POS with the rest of your retail system.
The POS system installation can include the following steps:
First, you or your provider will set up the POS System. Then you can add new staff, products, promotions, or anything else that your business needs.
Then we set up the hardware sections. You'll need a machine to run the software to process sales, such as a specialized POS machine, a desktop computer, or even a smartphone..
To make checkout easy, your POS system should connect with some peripheral devices such as a cash drawer, receipt printer, or barcode scanner.
How POS system works
Retail POS workflow can be quite complicated based on each merchant's industry and scale. Here are the most common retail processes you can carry out on your POS system.
Data entry
Check out with a POS system can minimize the time you spend entering customer and product data.
If you're migrating from a legacy system or worksheets to an EPOS system, modern POS systems usually let you import data in mass. You can quickly set up your order, customer, and inventory across your retail solution.
You can quickly look up your product catalog or customer database for the POS to fill in the sales order automatically. This way your staff won't have to type in data manually for every transaction.
Inventory management
If you want to know specifically how many trousers you have in each store, you first must enter them into the system when they arrive in your store. Then, every time you sell a trouser to your customer, you subtract it from inventory.
How does a POS system work to simplify this process? You just need to scan an item's barcode to add the product and price into the invoice automatically. After the transaction is complete, the POS subtracts the quantity from your inventory automatically.
In addition, some POS solutions also provide alerts when inventory items get low. It means whenever you might run out of stock to sell, your system will automatically notify you via email or notification.
Order history
The POS workflow doesn't stop at printing receipts after an order is complete.
Behind the scenes is where all the real POS actions happen. All purchased items will be deducted from the inventory and recorded in sales reports.
If there are any discounts or markdowns, they should show up on reports and your customer management system.
Lastly, your system should display all sales in your shift summary, Z reports, transaction reports, and your analytics dashboard. The data will provide an insight into your business performance and help you build more effective business strategies in the future.
Report
A must-have feature of an excellent POS system is running reports.
As a business owner, you'll spend a lot of time reviewing reports and managing inventories, stores, staff, and more on your POS.
POS systems usually come with essential reports such as sales, customers, inventory, or marketing. You can customize these reports and create new ones to help you get a snapshot of how your business is doing.
You should be able to transfer the reports automatically to your finance department or other accounting software.
In Conclusion
Although POS systems vary based on business types, they share many core components and processes. They are data entry, inventory management, customer marketing, payment, order history, and report.
Despite all these beneficial functions, many retailers are reluctant to switch to a better POS system. Instead, they continue to use old cash registers, Quickbooks, or Excel worksheets.
However, the core issue is finding the right POS for your business. To do so requires an understanding of how POS system works for your business and how to evaluate different providers based on your needs.
If you're a retailer looking for an Affordable, Reliable and Easy to Use POS solution, check out SimbaPOS