February 23, 2022
Posted by:

simba001

Category:

CCTV Systems in Kenya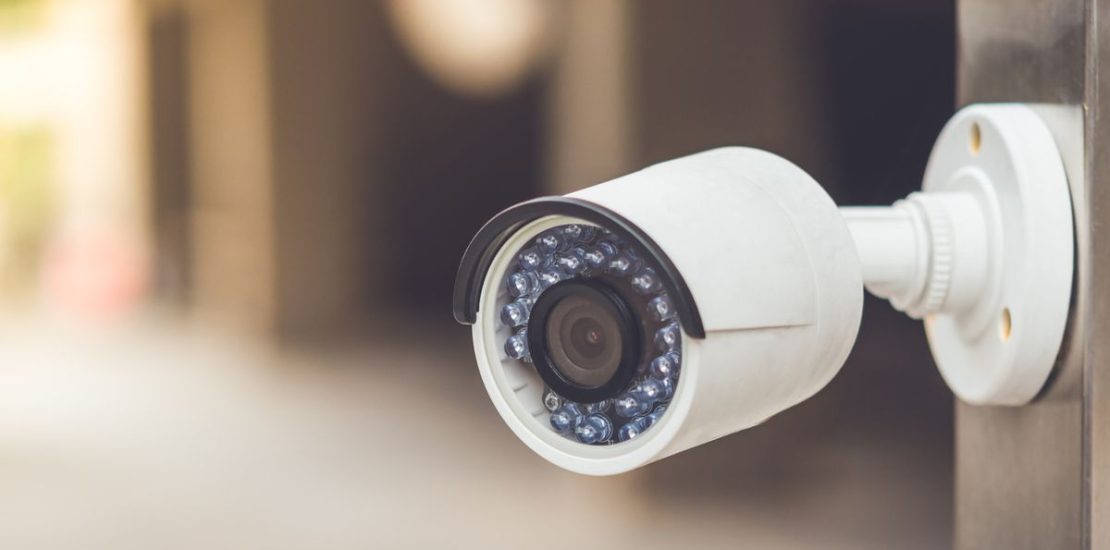 Today, CCTV systems in Kenya are common in most areas of our lives.  Whether this is a good thing or not is a different story, but it is important that if you are in any way responsible for a CCTV system then you should ensure that it is as good as it can be.  Too often we CCTV systems that are obviously a result of a box-ticking exercise – no thought or effort was put into the design and installation.
This is a sad thing to see and should not be accepted.  You wouldn't install a lighting system that leaves areas in darkness or create rooms with no doors, so why have CCTV that does not do its job?
We are going to highlight the main types of CCTV Cameras including Dome Cameras, Turret Cameras, Bullet Cameras, PTZ and others.
Dome CCTV Cameras in Kenya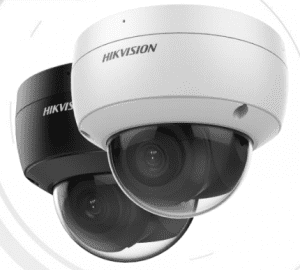 Dome cameras are one of the most common types of cameras installed.  As the name suggests dome cameras have a clear dome or bubble with a camera in.  These cameras are generally fixed.  This means that when the engineer installs the camera they fix the camera in a particular direction and this cannot be changed remotely – an engineer would need to physically visit the site and make an adjustment at the camera end.  These are the type of cameras you would use to monitor a fixed location – an entrance to a building for example.
Turret CCTV Cameras in Kenya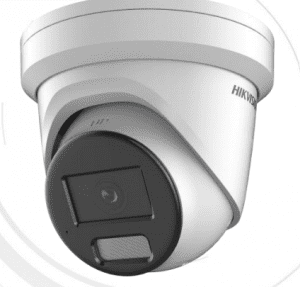 Turret cameras are becoming very popular and are similar in design and function to a dome camera.  The turret design allows for more and better lighting options.  For fixed camera solutions, these are the camera of choice for most applications.
Bullet CCTV Cameras in Kenya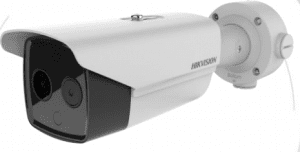 Bullet cameras are a more traditional type of CCTV camera design and are more suited to external applications.  These cameras are generally larger, and this allows for more capability.  ANPR (Automatic Number Plate Recognition) cameras are generally always bullet cameras.  They can have larger lenses and better zoom capabilities.
PTZ CCTV Cameras in Kenya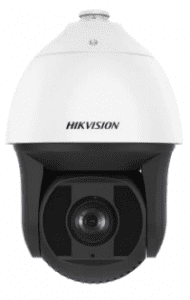 PTZ – Pan, Tilt and Zoom – cameras are, as the name suggests, able to move.  These cameras can come in many different formats.  Traditionally these cameras are controlled by a human.  The camera can be used to 'look' around an area and they are very useful in many situations.  The drawback is that they can be looking in the wrong direction and miss an event.  This is where proper design is needed to ensure that proper cover is given.  It would be very unlikely to have a CCTV system that is comprised of only PTZ cameras.  The latest generation of PTZ cameras have AI built-in and are able to track events without the need of a human.  If you have a camera overlooking a yard, the camera can be set up to track any movement overnight when the site is closed.  The camera will zoom in and track humans with ease – this could be an intruder or a security guard.  This can provide better images in the event of an issue and increase the level of security provided.
Thermal Cameras in Kenya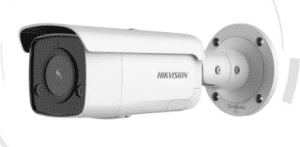 Thermal cameras can come in various forms and they are becoming an option for more organisations as the price has reduced.  They are still more expensive compared to optical cameras but can become viable as they have unique properties that can reduce the number of cameras required, which in turn reduces that installation cost.  Perimeter protection is an area when thermal cameras really come into their own.  They are able to monitor huge areas for heat signatures and give a reliable alert when a heat source is detected.  They can also be used to monitor machinery and operations for increased temperatures – potentially alerting a fault before it becomes a problem.  They can be used for elevated body temperatures in humans – an indicator of Covid.  They are also able to highlight even very small heat signatures – high-risk areas, where smoking is not permitted, can be monitored and the cameras will alert if it sees the 'cherry' on the end of a cigarette.
Fish Eye CCTV Cameras in Kenya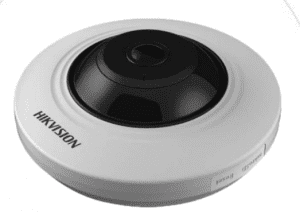 There are also cameras that are called fisheye or 360-degree cameras.  These cameras are extremely wide-angle and require software to de-warp the image to make is look 'normal'.  These cameras do not provide a lot of detail but do provide extreme coverage of an area.  You can retrospectively PTZ around an area from a recording.  These cameras are extremely useful overview cameras and in the right situation and used in conjunction with fixed IP cameras can be a valuable part of a system.
All installations begin with a free site survey to discuss requirements and budget. Call us on 0700 001779 to have your site survey within 24 hours!