March 7, 2022
Posted by:

simba001

Categories:

POS Software in Kenya, Restaurant Management Insights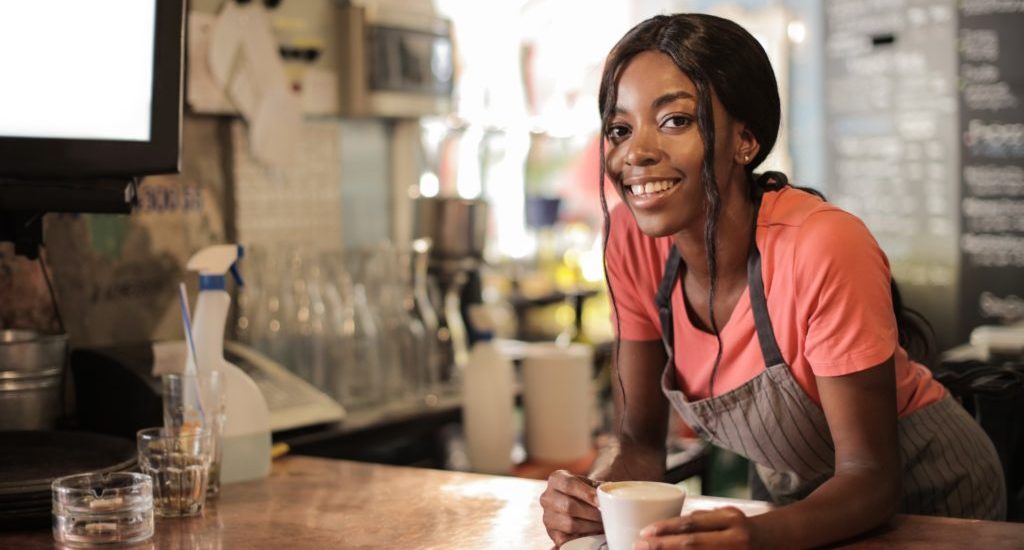 It's a tale as old as time: if you want your employees to go above and beyond for your business, then you need to show you appreciate them. The smiling faces of your waiting staff and bar attendants keep your customers coming back, and in a highly competitive marketplace, that counts for a lot. Therefore, if you want to retain the top talent and keep your best staff from the clutches of your competitors, you'll need to treat them well. With this in mind, here are five ways to show your appreciation to your restaurant or bar staff.
The smiling faces of your waiting staff and bar attendants keep your customers coming back, and in a highly competitive marketplace, that counts for a lot.
Value them as individuals
If you want to get the best out of your workers, you need to show that you value you them as individuals, not just employees. For instance, you should always keep an eye on their anxiety levels and mental health at work. Handling customers can be stressful, so always ensure they receive the right support, so that they can work effectively and efficiently.
The same applies to time off. Make sure you give your employees a rest break every few hours, and that they get regular days off to unwind and refresh themselves. If an employee needs a specific day off because of a personal arrangement, do your best to accommodate it. A give-and-take attitude is the secret to a positive working relationship.
Make shifts easy and enjoyable
Who said work had to be difficult? Sure, there are going to be busy periods, but that doesn't mean your team can't have fun. You should try to make service as easy and comfortable as possible, so your employees enjoy coming to work and love what they do. For instance, if your café is prone to overheating when the kitchen is in use or during the summer, invest in air conditioning to keep your staff more productive.
You should also look at your ordering system to see if you can make your employee's lives any easier there. Handheld  tablet POS systems are being used by many bars and cafes to take orders because they reduce customer wait times and make customer interactions much more seamless. POS systems help your employees to become "more efficient at work," but they will also benefit your business in a multitude of other ways.
Provide incentives and rewards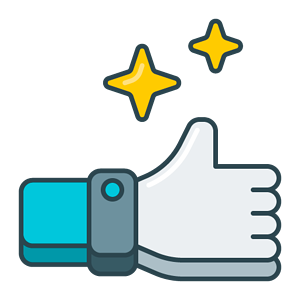 If your employee lands a major sale or earns a complimentary review, give them a reward to show your appreciation. A free drink is always a nice touch, or you could present your top-performing staff with shopping vouchers or a monetary bonus to say thank you.
You can also use rewards as incentives for staff to upsell. For instance, you might run a weekly selling contest to see who can shift the most lattes or ploughman's sandwiches. The winning seller then gets a reward for their efforts, and you run a different competition the following week.
If your bar or café runs on a POS system, you can use the data from your transactions to find products that need upselling and urge your staff to offer them to customers. Just go easy on the upselling, as too much promotion can seem pushy. Your role is to teach your staff to upsell products naturally and conversationally, so it doesn't seem like they're being pushy.
Alternatively, rather than rewarding employees, you could let your staff reward one another:
Arrange staff outings
Staff outings can be beneficial for a number of reasons. Not only do days out as a team help to build interpersonal relationships, but it also gives you a chance to show you're not just an employer; that you value them as individuals.
Spending a little time (and money) on your employees each year will shift the power dynamic, so that they feel more engaged with you and your company, encouraging them to feel valued.
Say thank you
It may sound obvious, but there is so much power in a simple thank you. Your staff work hard to ensure there is constant turnover, and they are always working hard to keep customers, and one another, happy. The least you can do as an employer or manager is to make sure they are having fun when working, and to do this, saying a simple but heartfelt thank you can work wonders.
You need to remember that your employees are the faces of your business, and it's in your best interest to ensure they have a positive relationship with you and your organisation. A sour relationship between you and your staff can impact employee morale, and this can affect the customers they serve. Be sure to keep their spirits intact.
Running a business is hard work, and it's not always easy to find time to show your appreciation to your team. However, passion and hard work often stem from positive affirmations from employers, so when you show your staff respect and support, everybody benefits.