June 16, 2022
Posted by:

simba001

Category:

Business Insights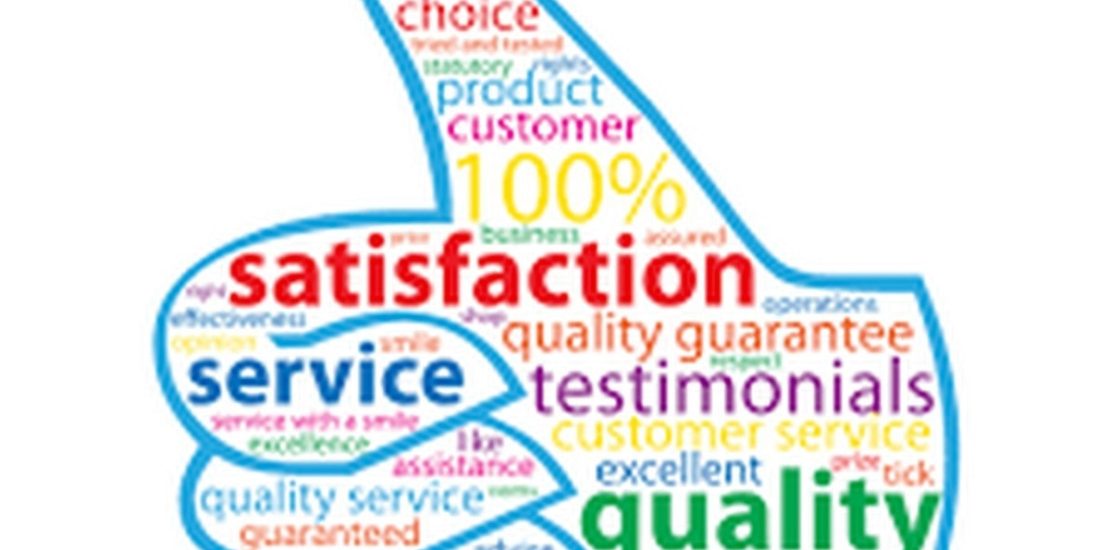 The Restaurant industry is called the service industry for a reason. Restaurants are in the people business, relying heavily on customer interactions and providing a unique and consistent experience. Your menu might be what brings people to your doors, but your restaurant customer service will be an essential component in bringing them back. It's also a great way to lower your customer acquisition costs.
The cost of acquiring new customers can be anything from five to 25 times more expensive than retaining existing ones. While this doesn't mean you should stop trying to acquire new customers, it does mean that investing in your restaurant's customer service and keeping existing customers happy will be a more reliable way to increase your restaurant sales.
From personalizing the customer experience with data to providing a smooth payment experience, we'll give you the customer service tips you need to keep guests coming back for more.
Your menu might be what brings people to your doors, but your restaurant customer service will be an essential component in bringing them back. It's also a great way to lower your customer acquisition costs.
What is restaurant customer service?
Customer service involves every interaction your restaurant has with a customer. This can be anything from answering questions about the menu to responding to a negative review on a website. Restaurants now have multiple touchpoints with customers and this means providing consistent service across platforms, locations and ordering methods is essential to maintaining a positive image and customer loyalty. Having a great online image and inviting decor is a great way to get new customers, but it won't mean much if their experience falls flat upon arrival. Once they reach your restaurant, your dishes and service will need to do the heavy lifting so that their expectations align with reality.
1. Offer staff restaurant customer service training on a regular basis
While dealing with customers might be second nature to some of your staff, providing regular and rigorous customer service training will help ensure your entire team is aligned with how your restaurant experience is meant to be. A lot of your training will revolve around providing important information on how to interact with customers and what to do during specific cases—anything from upselling menu items to handling difficult customers.
Recurring customer service training programs: Whether you're training new staff members, or just offering a refresher course on a quarterly or bi-monthly basis, make sure you outline training opportunities in a calendar for your staff on a regular basis. A one-time training might not do the trick especially if you have new staff coming in regularly.
Employee shadowing: Shadowing takes place when new employees, or existing employees training for a new position, follow or "shadow" another staff member throughout the day to learn the tricks of the trade. This is a great way to show trainees practical tips and real-life examples of how to put them in practice.
Restaurant employee handbook: While training only takes place on select dates, an employee handbook is a great source of information for employees to turn to whenever they have doubts or questions. This is a great place to incorporate specific language or scripts that employees should use in their day to day.
2. Be consistent across customer touchpoints and channels
The customer experience begins way before a customer even sets foot in your establishment. Every piece of communication or advertising starts setting an expectation of your restaurant and how the service will be. Phone calls, social media posts, comments or emails are all part of the service a customer might come across before they get to your doors. If a customer has completely different experiences in each touchpoint, it can end up diluting your brand and their perception of your restaurant. During your training, make sure to educate your employees on the different channels customers might use and how they should communicate with them on each channel.
3. Know your menu and details by heart
Whether it's a question about the evening's specials or about specific ingredients in a particular dish, customers will always have questions about the menu, and staff need to be able to answer them with confidence. Part of your restaurant customer service training should involve rigorous studying of the menu, followed by questions and practice runs where you ask specific and common customer questions to trainees. Make sure to throw some curveballs to mimic what an unusual customer menu question might be
4. Address negative feedback and complaints
While no restaurant hopes for negative feedback, it's part of the bread and butter of working in the service industry. When dealing with this type of feedback, the way your staff responds will determine if customers will keep coming back, or will take their business elsewhere. A lot of the time, customers just need to be heard. Making sure your staff have the soft skills and empathy to listen to customer concerns and respond in a way that makes them feel understood and heard is essential in maintaining a positive relationship.
It's not just about listening, however,  it's also about properly addressing complaints to ensure the issues are resolved, and informing customers what you will do to solve the problem. Restaurant managers need to have a system in place so that complaints get the necessary attention and follow up. This could be a debrief after each service to take notes of all the positive and negative feedback and start brainstorming ways to fix outstanding issues. A complaint can easily be turned into a success story and a lifelong customer if feedback is addressed in a timely manner.
Looking for a Reliable, Affordable and Easy to Use POS System? Contact us today on +254 700 001779 for a demo/quote or Email Us