June 20, 2022
Posted by:

simba001

Category:

Business Insights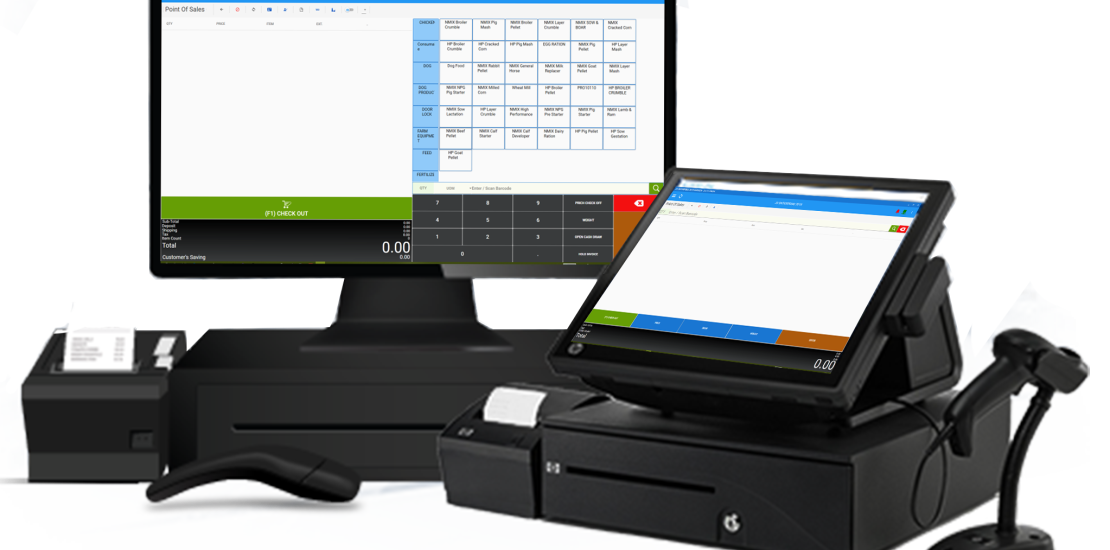 Due to the varied needs of its many booming businesses, the retail industry is often at the center of technological innovation. From gift shops to liquor stores, retail business owners are always on the lookout for the next big thing that will improve their lives and drive their profits.
Point of sale (POS) systems are one such invention. From their humble beginnings as mechanical tills, POS systems have evolved into sophisticated software and hardware packages that can run an entire shop from the palm of your hand like a pro.
Here at SimbaPOS, we believe we've created POS systems that give our customers an unprecedented advantage over their competitors. With this blog, we'll run down the reasons why our retail system outshines the competition and encourages growth for the businesses that choose us.
Who is SimbaPOS?
SimbaPOS was founded in 2018 with the goal of making the lives of business owners as easy as possible. Previously, POS technology was inaccessible to a lot of small businesses who could truly take advantage of the benefits of using EPOS systems. It was at this moment that SimbaPOS was created.
We're proud to say that since our founding, we've worked with hundreds of customers across East Africa. Our mission hasn't changed in that time. We're still dedicated to providing our customers with simple, intuitive POS software and hardware that improve their lives and drive their profits.
While we also work with customers in the hospitality industry, this blog will be focused on our POs systems for our retail customers. We've worked hard to ensure that our software and hardware is the best option for business owners looking to invest in a reliable POS system.
One simple system 
No matter what sort of business you run, our retail POS system is designed to handle everything from one central location. Not only does this make business admin easier for you, but it also gives your staff the tools they need to keep trading, should you have to step away from the business for a short while.
From your single POS system, you can handle the following processes:
Mobile Reports App – Our system has a companion Mobile Reports App that gives you realtime Reports on business performance.
Sale analytics – As you conduct transactions, your system will automatically collect sales data and convert it into easy to read sales reports. These help you get a deeper understanding of your business.
Real-time stock checks – With automatic stock checks, your staff can save hours of time and ensure you never run out of your best sellers.
Interesting insights 
The better you understand the ins and outs of your business, the better you can position it for success. One of the benefits of SimbaPOS Retail systems is that it automatically collects sales data from your transactions and converts them into handy sales reports. With these reports you can get a clear picture of how your business is doing and what your most popular products are.
Your system will also allow you to sort your inventory to see trending items, the items with the most profit, and items that are struggling to sell. With this function you can finetune your inventory management and provide your customers with the items they really want.
These smart insights into your business will also help you more effective schedule your staff. You'll be able to identify your peak selling times to ensure that your staff are fully prepared. A well-scheduled staff is an effective staff. The best part is your insights are collated in real-time so you can react on the fly.
A clear winner
We're very comfortable in saying that we're a clear market leader in retail POS solutions. If you'd like to take advantage of our sophisticated systems, get in touch with our team below. We look forward to hearing from you.