July 25, 2022
Posted by:

simba001

Category:

Business Insights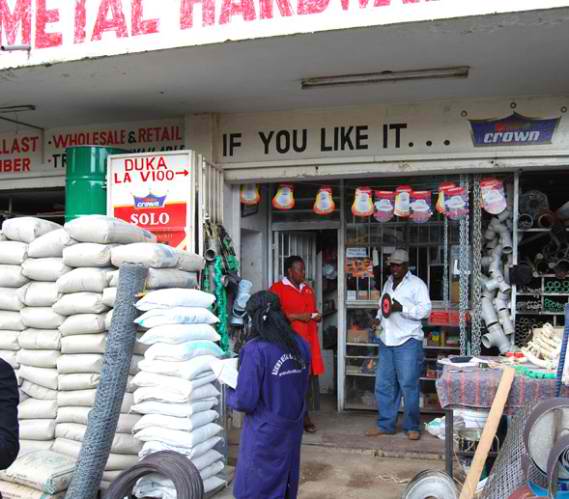 Over 60% of Hardware business in Kenya close down within a few years of opening.
On the other hand, a hardware business in Kenya is one of the most lucrative ventures with low barriers of entry.
This implies that with a good strategy and execution, hardware business in Kenya can offer good returns with no need for specialized skillset or experience. As a potential hardware business owner, it's critical that you learn the key trade secrets that will help be among the lucky few who will prosper.
The most important thing is that you need to identify places with ready (and growing) market potential for hardware products. Secondly, you need to know the trends and ruling prices of the industry.
Location. Location. Location.
"Location, location location" is the mantra of Real Estate. This is also very true for hardware business. Essentially, hardware business thrives where there is a lot of construction. Therefore, best place to start a hardware business in Kenya is where there is an upcoming estate or settlement with people are building their first homes.
Strategically scout for possible future satellite towns and start small. As the centre or estate grows, your business will most likely grow as it benefits from customer loyalty which can be earned by operating in the market over a long period of time.
Products to Stock
Hardware business in Kenya is notoriously capital intensive. This means that you have to stock products in a wise manner to avoid locking up critical cash flow on slow moving products. It's important to note that in most places in Kenya, the fast moving hardware products in Kenya are:
White cement
Door hinges
Roofing nails
Nails
Welding rods
Steel bars and rods
Plumbing material
Flooring tiles
You can start by stocking these fast moving products although they have very slim profit margins. Thereafter you can keep adding new high margin products based on the most frequently requested products by customers.
Product Pricing and Competition
Every viable business will ideally have some competition. In the hardware business sector, competition can be cutthroat: both by new hardwares and well established hardwares. How can you set your business apart and be successful?
One strategy is to price the fast moving items and basic items like cement at low prices (near cost). This will entice customers to start buying from your hardware. You can make up for the low prices of basic items by getting good profit margins on the other products.
Most people have become tech savvy and my want to place orders directly on phone or WhatsApp and request delivery. You should be able to offer seamless order taking and delivery services. Further, your hardware has to be well stocked so that customers do not have a reason to go to other hardwares to get the products that you don't have.
Marketing
Without customers, steady flow of customers for that matter, your hardware will close down. In order to succeed, you need to deliberate marketing –customers will not just walk into your shop without some nudging.  You can hire an experienced and knowledgeable salesman to be going around you region on the look out  for any new upcoming construction sites. Field trips such as these will help you initiate fruitful relationships with site owners and foremen.
Managing the Hardware Business
One of the secrets of running a successful hardware  business is having a hands-on approach. This is not the kind of business you can run 100% on the side or administer remotely- you have directly keep track of its performance.
Ideally, you should have a stock taking exercise done after every two weeks – this will help you understand which products are "moving" fast off the shelves and which ones need immediate restocking. Stock taking can also help you control possible theft by your employees; which has often been cited as one of the biggest challenges in running a hardware shop in Kenya.
POS System for Hardware
With a Hardware POS System, you can easily manage your hardware. Sales records can be captured accurately, current stock levels and stock movement as well as comprehensive reports so that you have all the information your fingertips.
Contact us today on
0700 001 779

for a demo/installation of the POS System for your hardware business in Kenya and see your business grow!