February 18, 2023
Posted by:

simba001

Categories:

Benefits of POS, Restaurant Management Insights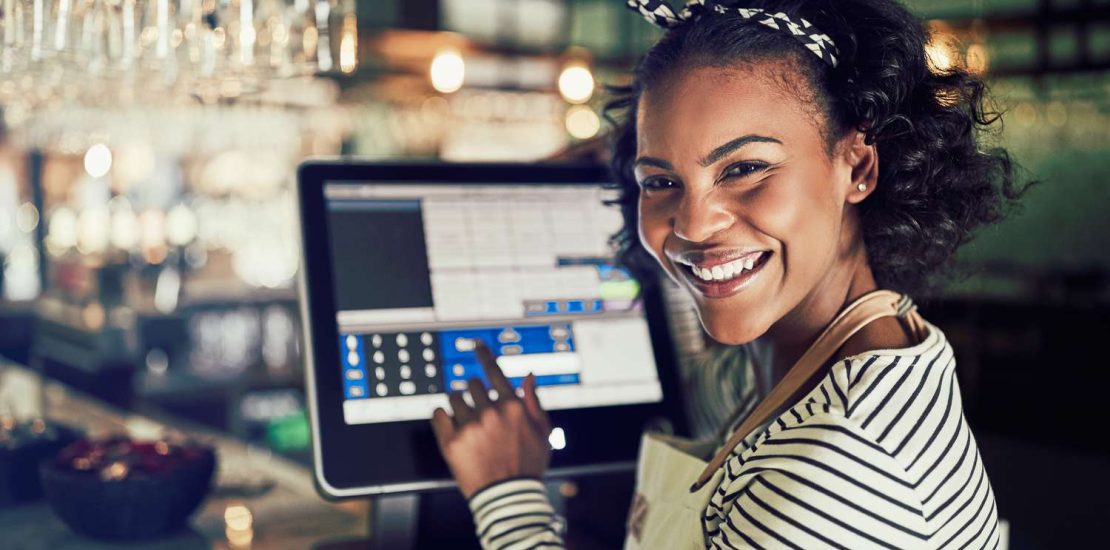 POS software in Kenya for restaurants does more than just process transactions. These powerful solutions give you a bird's-eye view into your restaurant—even when you aren't on site—so you can forecast, schedule and order more efficiently.
On the front end, POS software in Kenya for restaurants empowers employees to do their jobs better, faster, and more accurately. In the back office, the right system can save hours by automating scheduling, payroll, inventory, and more. If you aren't convinced, here are five reasons why you should implement POS technology this year:
Manage Inventory Control
Inventory—ingredients and beverages—top the list of the costliest budget items for a restaurant. Bad decisions can cost big bucks in lost income and waste, so it's smart business to monitor inventory levels, expiration dates, and reorder at the appropriate time. Knowing what ingredients you have in stock dictates the daily inventory cost—how many meals and which ones you can serve.
Inventory control is an important safeguard that helps you stock more effectively to reduce waste, avoid buying ingredients you don't need, and plan specials to use perishables before they have to be discarded.
This POS technology also tells you what menu items are selling out, what's sitting around in the kitchen about to expire, and how quickly menu items are being sold. Generating ingredient tracking reports will give insight into customers' dining preferences, which can be used as a guideline for menu planning.
Optimize Staff
Many people work in the restaurant industry, so it shouldn't surprise you that labor costs restaurant owners some serious coin. POS software in Kenya for restaurants that includes a labor scheduling platform can help you manage your workflow.
Labor functions can guide your decision-making on how many employees to schedule per shift, assign which jobs they'll be doing and calculate the total cost of labor by the shift, day, week or month. The POS system's clock in/out function accurately tracks attendance, hours worked and paid/unpaid breaks by requiring employees to punch in and out with their security code or fingerprint, so employees cannot clock in or out for each other.
Get More Comprehensive Reports
Robust reporting functions included in a restaurant point of sale system are the key to managing your business efficiently and profitably. Choose POS software for restaurants that can generate detailed reports in a variety of easy-to-read, flexible formats (day, week, month or season).
Having this information available in a few clicks means employers can leverage these analytics to make better business decisions. Comprehensive sales, inventory, and performance data by the shift, day, week, pay period, month, or year can help you identify growth opportunities, plan smarter marketing promotions, menu plan for the highest profit margins and minimize waste.
Generating these reports will also reveal high margin vs low margin items and which selections people aren't ordering, so they can be dropped from the menu. Using actionable data and analytics, you can make tangible changes that will improve your business, maximize efficiency and give your restaurant an edge over the competition.
'Customize' the Customer Experience
People spend hundreds millions of shillings a year on restaurant meals in restaurants in Kenya. Customers will keep coming back if they feel valued, so it's important to make a personal connection with every customer and recognize them when they return.
POS software for restaurants tracks the preferences, birthdays, and frequency of visits for your patrons, so you can reward loyal customers with freebies or gift cards. Quick-service and fast-causal restaurants can boost their profits using loyalty programs, because people will visit more often if they know they will receive points or rewards in exchange for their business.
Be sure to choose restaurant POS software that includes a gift card option. These are easy gifts to give and receive, and they pay off in spades.
Complete Transactions
One of the most essential functions of the POS is to process transactions. Although the components of the system may change depending on the type of restaurant you own, make sure you choose a system that is easy to use.
Complicated technology that requires a lot of clicks between screens, multiple steps to complete a sale, or too many peripherals like a keyboard or mouse can slow things down, frustrate staff and invite mistakes.
The restaurant industry is rapidly evolving and mobile POS is expected to be standard by 2030, so be sure any POS software for restaurants that you choose includes a mobility function so orders can be taken on a tablet device. Not only does this give you flexibility for the future, but it also provides security against loss or theft. POS software for restaurants empowers everyone in your staff to do their jobs better, faster, and more accurately, so your restaurant operates efficiently and profitably.
SimbaPOS has been a leading provider of POS software for restaurants for several years  specializing in POS software for restaurants, hotels, bars and lounges. For more information about SimbaPOS and how you can request a demo, please call 0700 001779 or  Email us .