September 20, 2017
Posted by:

simba001

Category:

Restaurant POS System in Kenya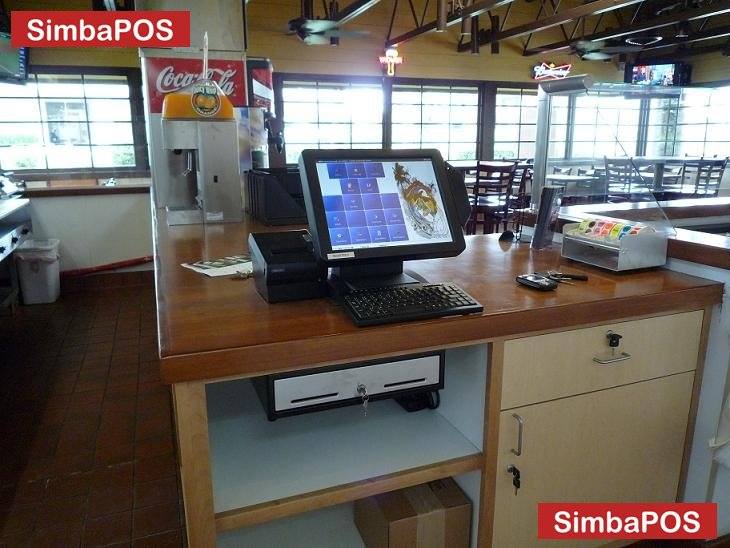 The Point of Sale (POS)  software is like the heart of your restaurant, efficiently organizing, managing and tracking the restaurant operations. Restaurant POS System in Kenya is no longer restricted to just printing out bills or receipts for customers. The modern day POS is sophisticated yet robust software that takes care of your entire restaurant management. Features such as automatic billing, inventory management, reporting and analytics, central Customer Relationship Management (CRM) etc have simplified restaurant management like never before.
Points to Consider While Choosing the Best POS for Your 
Restaurant
Choosing the right POS for your restaurant is an extremely important matter and should be done with great care and proper planning. Here are the points that you should consider while choosing the best Restaurant POS System in Kenya .
1. Deciding your Restaurant's Needs
Different types of restaurants have different operational needs. There are certain features that are unique to particular restaurant types. For example, a fast food  chain like Chicken Inn requires a comprehensive central kitchen management and multi-store management module, which is not required in a single fine dining restaurant.  On the same note, there are some simple setups that just require basic features like kitchen orders, bills and receipts. Apart from the regular POS features, you must look for the following features on the basis of your restaurant type-
Fine dining
Since Fine-dining restaurants are all about providing the best customer experience to your patrons, the POS should have Table Billing to enable customers to order and pay right from their table. Also look for Table Reservations to spare your customers from waiting at rush hours. Split Billing is another great feature to generate separate bills on demand such as food and drinks. As you would want to engage with your customers more and more, look for an integrated Marketing Platform and Feedback Management to gather the reviews of your customers.
Quick Service Restaurant or Fast Foods Joint

Advanced delivery module for tracking home deliveries, SMS integration to keep the customers updated about their order, central kitchen management, and multi-store management to monitor the raw material usage and the overall circulation of food across outlets.
Bakery
Advance booking feature including a reminder to ensure timely delivery, shelf life management to manage the perishable items in the bakery, customer birthday and anniversary reminders for increased customer engagement.
Pub and Bar
Split bill feature to generate separate bills for food and drinks, Bar ordering to take orders at the bar itself, Happy Hours offer scheduling, strong stock management to keep a track on the liquor inventory.
Pizza Outlet
Flexible menu ordering to allow customers to customize their own pizza, advanced delivery management for real-time updates.
Food Court
This should allow for quick ordering and ability to integrate with various payment methods such as Mobile Money and cards. In-depth card management for multiple food outlets, detailed transaction reporting all the food outlets.
Ice cream Shop
Advanced pilferage control module, shelf life management.
Café
Instant KOT and bill generation, menu categorization as per most to least popular items, automated offer integration to generate offers and discounts.
Large Chain
Central menu management to maintain consistency across all outlets, enterprise reporting enabling complete control over multiple outlets.
After all, behind any successful product in the market, is a great Customer Service team.
2. Functionalities of the Restaurant POS System in Kenya

With the advancing technology, the POS is no longer the big ugly terminal that just prints out receipts.  As the demands of the customers increase, it is important that your restaurant's POS includes the following basic, but important features-
Automatic billing
The bill is generated automatically as soon as the customer finishes dining. The bill is generated according to the Kitchen Order Ticket, thus eliminating the need for punching in the order again, and also any chances of order mix up.
Stock & Inventory management
Inventory management keeps a track of the raw materials in the stock. The variance feature calculates how much ingredients have been used in a day, and how much should be actually available. This helps you keep pilferage and wastage of stock materials in check.
Recipe management
Recipe management is an integral part of inventory management that keeps a track of how much raw materials have been used in preparing a single dish.
In-depth reporting
Tracking and reporting are essential in running a restaurant business. Detailed reports of the total sales, total bills generated, total footfall in the restaurant, inventory reports etc, all need to be available for analysis.
Live Data Tracking
With live data tracking, you can stay updated on all the happenings of your restaurant real time. Cloud technology enables you to monitor your restaurant business real time. This can be accessed on a computer/laptop or mobile device.
Mobile reporting
Mobile reporting allows you to view all the reports real time right on your mobile phone.
Offline reporting
Offline reporting is a must-have feature for a Restaurant POS System in Kenya, as it allows smooth functioning of your restaurant even in the case of internet outage. The POS would work efficiently offline as well and update the data as soon as the internet is connected again.
CRM & Loyalty program Integration
Customer Relationship Management(CRM) is integral building and nurturing the relationship with your customers. An integrated CRM allows you easy access and management and customer data and allows you to customize and implement loyalty programs of your choice.
3. Ease of Use
The restaurant industry sees one of the highest attrition rates among all sectors. There is a lot of unskilled labor in a restaurant, especially at the junior level, one of which is the post of a cashier. The cashier's post has an extremely high turnover rate. It is not feasible to use a complicated POS which requires skills and training, as, by the time the cashier has been trained to use the POS, he/she may already have decided to switch jobs.
While looking for the best POS for your restaurant, choose a training free POS, which has a clean and simple User Interface, that can be used by anyone without any need for comprehensive software training.
4. Customer Support
Unexpected glitches are bound to occur in the software, no matter how good it is.  To keep up with the trends and new technology, your POS may also need to undergo upgrades.  In such situations, you need to contact the Customer Support team, who guide you through the upgradations, glitches, or changes.
The dynamic environment of a restaurant demands efficient and quick operations, and any delay can cost you both revenues as well as customers. Therefore, a helpful and prompt customer service team is a must.
Look for references and reviews of the customer support of the company that develops the POS before you purchase it. After all, behind any successful product in the market, is a great Customer Service team.