September 23, 2017
Posted by:

simba001

Categories:

Benefits of POS, Restaurant POS System in Kenya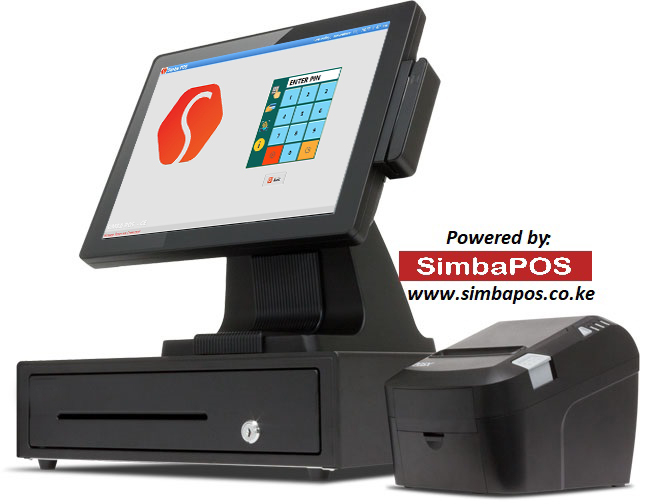 Is it finally time to automate? Many restaurants have or plan to purchase or update their restaurant POS system in Kenya, according to our recent study.
One of the best benefits of modern restaurant technology – specifically a restaurant POS terminal and a restaurant POS system – is the proven ROI, or return on investment.
Running on paper-thin margins, most restaurants don't have the willingness or ability to invest their hard-earned capital into something that doesn't prove its worth. But a new restaurant POS system in Kenya is not one of those bad investments.
If you're still on the fence about embracing the many benefits of restaurant tech, read on for 7 reasons why a POS terminal purchase is well worth it.
1. Speed Up Sales With an Intuitive Interface
Having worked in a fast food outlet for several years, I know the frustration of waving my finger around the POS terminal's screen like a metal detector looking for the right item or modifier button to press.
Older restaurant technology seems to make it difficult to find the right button at the right time. Plus, adding modifiers and typing in special instructions is another beast altogether.
Modern POS systems with intuitive menus that you build with the chef ease the process of typing in an order and can save around 10 seconds per order input – and during a Friday night rush, those 10 seconds can seem like a lifetime when they're spent holding up the phone line or keeping a guest waiting for their check.
Orders are fired faster, guests get their orders quicker, and your staff stresses less – all of which save you capital in the long run.
2. Reduce Errors With an Easy-to-Use Setup
Along with saving time and money on inputting orders, this easily navigable menu makes it more difficult for waiters and cashiers to input an order incorrectly. Even if this happens 1% of the time, think about how much money this will save on food over the course of one year, or even five years.
Additionally, waiters can make mistakes, and customers won't be happy. If a mistake upsets a customer, they may choose not to return to your restaurant. Seeing as return customers drive the bulk of your business, it's crucial not to lose someone over something as simple as the wrong press of a button.
3. Cut Back on Food Costs With restaurant POS system in Kenya
When an order is input into the POS terminal, modern software records the sale in the back-end of the system. This means that if someone orders extra honey, the upcharge is automatically applied, and you can make note of how much honey to get in your subsequent supply purchase.
4. Save Money With Smarter Scheduling
Poor scheduling practices can cost you in more ways than one. First, you have to take the time to sit down and actually write up the schedule, which is complicated given the amount of time off requests you are flooded with. You never think making the weekly schedule takes as much time as it actually does, do you?
Next, if you over- or under-staff for a shift, you cost your restaurant even more money but not having the floor manned properly, because you're either losing revenue from slow service or paying more on wages than necessary.
Insightful labor and sales reports from the back end software of your POS terminal makes scheduling easy, so you won't be lying to yourself anymore when you say making the schedule will only take a few minutes.
5. Reduce the Chance of Employee Theft
A POS terminal requiring a blind employee closeout makes it more difficult for employees to steal from your business, while frequent comps and voids can be noted in your business reports. When employees know this, they'll feel less comfortable skimming from the register.
6. Effectively Track Your Inventory with restaurant POS system in Kenya
How would you feel if you could cut inventory variance by 3%? Tracking inventory directly through the terminal and software controls your food cost and helps avoid inventory waste.
7. Eliminate Paper Waste and Cost with restaurant POS system in Kenya
Few things in life are more frustrating than having to manually write an order on the receipt book by waiters on a busy Friday/Saturday Night. With a restaurant POS system in Kenya, servers can save a lot of time by simply punching in the orders on the POS terminal.
SimbaPOS: A POS That Pays for Itself
Purchasing a new restaurant POS system in Kenya  for your Restaurant/Bar is a big decision, but it's one that can deliver an almost guaranteed return on investment. CALL US ON 0700 001779 Or Email us today for a DEMO/QUOTE