August 23, 2018
Posted by:

simba001

Category:

Benefits of POS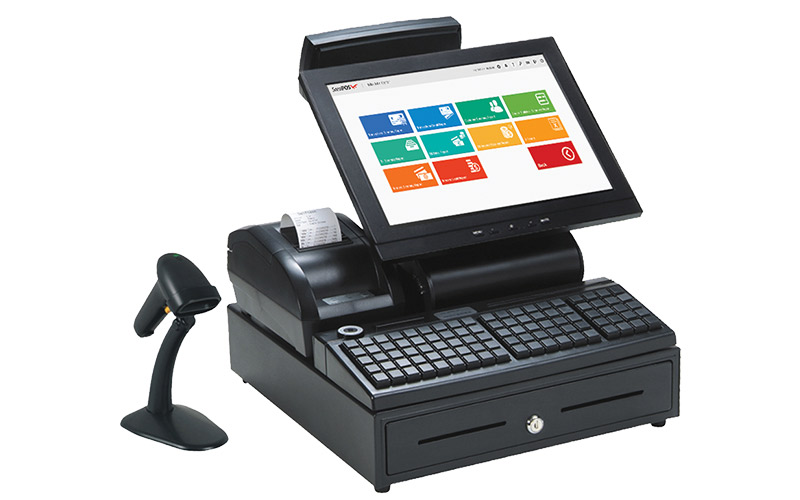 A POS or point-of-sale system can greatly help restaurant/bar/retail owners in keeping track of the many moving parts of their small to midsized business. Apart from processing sales and accepting payment, a POS system can keep business owners on top of things by automating data analysis and inventory, staff, and customer management. Of course, that is if the system they choose has all the necessary features for performing these tasks. When shopping around for a point of sale software for small business in Kenya, it's important to check that the system has the following features:
Sales Reporting and Data Analytics.
One of the primary tasks of a point of sale software for small business in Kenya is to capture the business sales and analyze the resulting data. A good POS system should provide the business owner a great deal of information about the store in real time, such as what's selling and what's not, the revenue for each product, and the total sales and profit for a specific period of time. Easy access to these numbers gives business owners valuable insight when making business decisions, like purchasing strategy. Plus, it also saves them a lot of time and effort, as they no longer have to go through the books or do manual calculations just to figure out how much they're selling that month. The freed resources can then be spent on improving store services and making its internal processes more efficient.
Inventory Management
Tracking inventory is another difficult and time-consuming task that retailers have to contend with, but it's also another task that can be automated with the help of a good point of sale software for small business in Kenya. By integrating all selling points, a POS can provide real-time inventory data. This, then, helps retailers keep a close eye on their supply levels efficiently, predict when they'll run out of stock, and decide when is the best time to order a new batch of products from their suppliers. In short, a POS system with inventory management features allows retailers to streamline their process and retain or increase sales while minimizing stock.
Customer Management
High-quality customers are valued in every business, but even more so in a small business setup. A point of sale software for small business in Kenya with customer management features not only allows retailers to identify high value customers, it also makes understanding these customers and keeping them satisfied an easier task. It collects purchase history and helps retailers identify their regular and most valuable shoppers. This information, in turn, can be used in designing loyalty programs, promos, and rewards that target valuable customers and encourage them to purchase from the store.
Third Party Software Integration
There are a lot of nuances that come with running a small business, and this can be felt even in the POS system a store uses. Even if the system already comes with a lot of useful features, some stores may opt to use third-party software to keep track of other processes, like employee management. A POS system with third-party integration adds value to the business by accommodating new programs with ease. This feature allows retailers to seamlessly access and cross-reference useful data without needing to introduce an entirely new process to their store staff.
Omni-channel Experience
An ideal POS system should be accessible and should offer optimum functionality from multiple locations, regardless of the device used to access the system. This allows retailers to make sense of data wherever they may be and keep track of the numbers from all sales channels at all times. This feature is a perfect addition if there are plans to expand the business in the near future, as it lets retailers watch over the different branches of their store in a single platform.
A good point of sale software for small business in Kenya is an investment that will help business owners stay on top of their processes, interpret sales and customer information, and make their business thrive; it's only a smart choice to closely scrutinize the functions of such a system before buying one. Check for these features before making a final choice and you have a better chance of going with a system that will help you meet your numbers with less effort and time.