October 13, 2019
Posted by:

simba001

Categories:

POS Software in Kenya, Retail POS System in Kenya

Being one of the most important tools in your business, learning how to Use POS System in Kenya for Your Business is very important. From ringing up sales and taking payments to tracking your inventory and storing customer profiles, the right POS system can keep your retail biz running like a well-oiled machine.
But like with most tools, a point of sale system is only as good as the person using it. That's why it's important that you and your team know the ins and out of your POS so you can get the most out of it.
This post will shed light on some of those features and offer tips on how to get the most out your point of sale solutions.
Let's get started!
Your point of sale system (aka POS) is arguably the most important tool you have your store.
How to use POS systems to ring up sales
The primary function of your POS is to ring up sales, so you need to how to Use POS System in Kenya. Every solution is different, but generally, your POS will let you ring up sales using the following steps: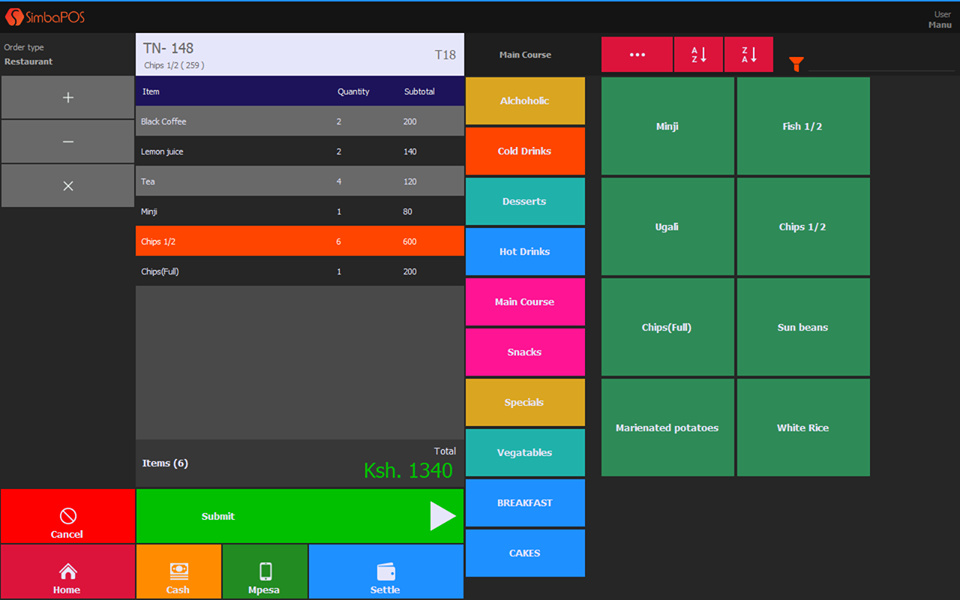 Add items to the sale – This is the first step of the checkout process. Depending on how your system is set up, adding items can be done by:
Scanning the product's barcode
Searching for it on the sell screen (most POS systems have a search bar / product lookup functionality)
From there, you can adjust the quantities depending on how many units the shopper is buying.
Apply discounts – If you're running a sale or would like to apply discounts to a line item or the entire basket, you should be able to use your POS to do so. If your system doesn't have this feature, see if it lets you adjust the item price manually.
Take payments – This is the part where you get paid. Pretty much all POS systems have the capabilities to take cash, mobile payments or credit card, so the process of accepting these payment types is pretty straightforward.
That said, other solutions enable you to offer additional payment options including:
Gift cards – If you sell gift cards, make sure they're integrated with your POS so can accept them as a form of payment. Some point of sale solutions have partnerships with gift card companies so check with your provider and see if you can score a deal.
Buy now, pay later – As its name clearly indicates, "buy now, pay later" is a service that lets customers take home items immediately and then pay for it in monthly installments.
Mobile payments – Depending on your POS and payments processor, you may have the ability to take mobile payments such as MPESA. Check with your solution providers to learn more.
Loyalty – If you have a loyalty program, you can also take loyalty points or rewards as a form or payment.
Add notes – Finally, if you need to add special notes to a sale (e.g., if a customer has a special request or shipping an item to their address) you can add those details as a note.
Managing your inventory through your point of sale solution
Your retail sales and inventory are tightly connected, which is why the vast majority of modern POS systems offer inventory management features. A key element of learning how to Use POS System in Kenya involves stock management.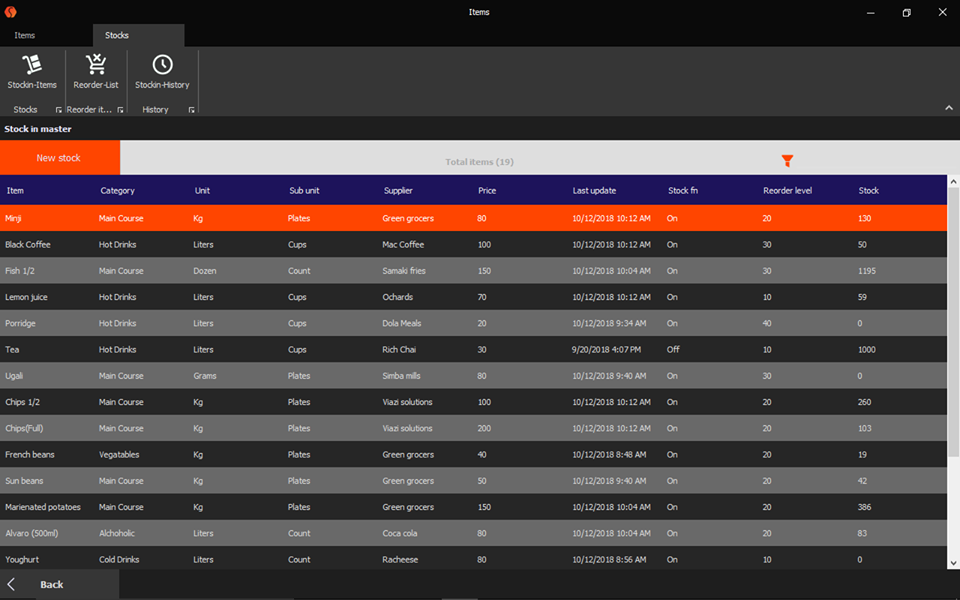 The specifics will vary from one system to the next, but at the most basic level, your POS should allow you to set up a product catalog that lists your items, their attributes, and their respective quantities.
To do this, you typically need to enter product details manually into the system or import them using a CSV file, in which case you'll need to grab a template from your POS vendor.
Other POS systems provide more advanced features such as:
Multi-store inventory management – This is critical if you're running more than one retail stores. You want your POS / inventory management system to have centralized stock control capabilities so you can manage products from multiple stores from one platform.
Ideally, your solution should enable you to transfer stock from one location to the next, as well as generate reports for each store.
It's a pain to manage stores on separate systems, so if you own a multi-outlet retail business (or you're planning to expand) make sure you can do everything from a single solution.
Multi-channel inventory management – Ditto for multi-channel retailers. If you sell both online and in-store, then your sales and stock movements should be synced across all your channels.
This enables you to have a tighter handle on your inventory, so you know exactly what you have and where. Plus, you won't risk overselling a product online. From your customers' perspective, there's nothing worse than ordering something online, only to learn that it's unavailable in-store.
Stock counts – Conducting physical inventory counts regularly is essential to staying on top of stock, so it's a nice bonus to have a system that has built-in stock-taking features.
Re-order points – Some POS systems let you set "safety stock" levels or reorder points, in which it automatically generates stock orders whenever a product drops below your preset levels.
A key element of learning how to Use POS System in Kenya involves stock management.
How to Use POS System in Kenya POS to manage your customers
With shoppers expecting higher levels of personalization from retailers, customer management capabilities aren't just "nice to have" — they're practically table stakes. So if your current POS doesn't have any CRM capabilities, consider finding a solution that does.
Here are some of the features to look for:
Customer database – Ideally, your system should allow you to create customer profiles that contain their contact info and purchase histories.
Customer groups – Being able to create customer groups or segments is also essential, as this will allow you to easily create tailored messaging and promotions. For example, you could create a group for VIP shoppers for when you want to send exclusive perks.
Loyalty program – Speaking of which, offering perks and rewards is a proven way of generating repeat business, so set up a loyalty program if you can. Check with your POS if it has built-in loyalty offerings. If not, you can always opt for third-party integrations (more on this later).
How to Use POS System in Kenya for reporting and retail analytics
Modern POS systems have reporting capabilities that shed light on your sales and inventory metrics. Again, each system is different, so you'll want to explore your point of sale solution to see what types of reports are available.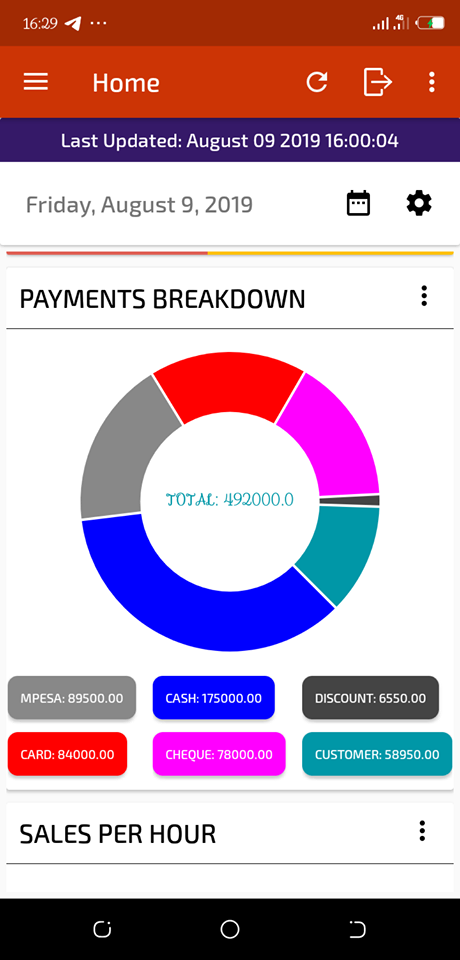 Ideally, you want to get your hands on the following:
Inventory On Hand – You always want to know how much merchandise you have in your stores, so if there's a report that you should run regularly, it should be this one.
Low Stock – This report tells you which items are running low, so you can avoid out-of-stocks. It's best to run this report on a regular basis so you can spot patterns around which items are always running low.
Product Performance Report – How fast are items selling? Which products are making the most money? Such questions can be answered by your product performance report. Ideally, this report should tell you how much merchandise you've sold over a given time period as well as a summary of items sold per month or per week. Use the product performance report to determine which items are worth investing in and which ones shouldn't be re-ordered.
Sales Summary – This report gives you an overview of your sales for a given time period. Your sales report should also show your cost of goods sold, gross profit, margins, and tax, so you can have a better idea of how much money is actually going back to your business.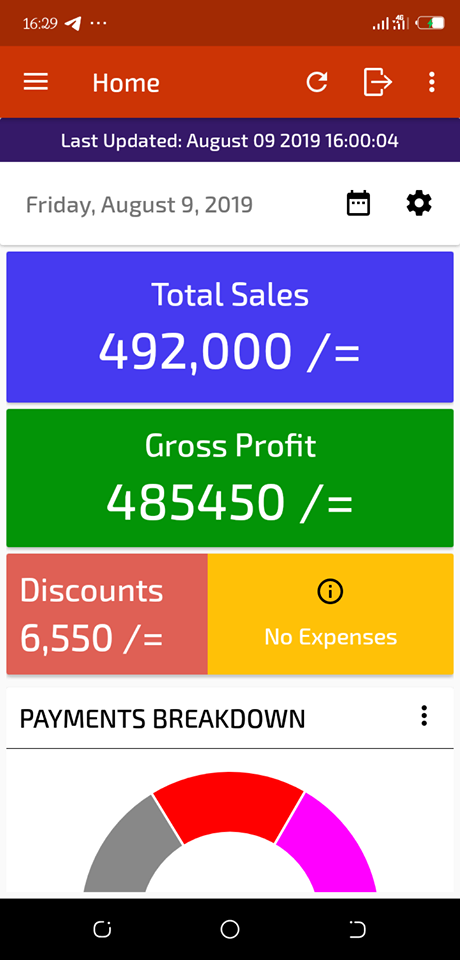 Sales Report Per Product and Product Type – This type of report makes it easy to identify your best (and worst) selling products, so you can determine the right course of action. If a particular product is selling well, for example, you could consider ordering more of it. On the flip side, if a product isn't performing, then you'd want to know sooner rather than later so you can run promotions before the season ends.
Sales Report Per Customer or Customer Group – It's a good idea to generate "sales per customer" or "sales per customer group" reports. This will allow you to identify your VIP customers as well as those who aren't fully engaging with your brand, so you can tailor your marketing and communications accordingly.