February 2, 2021
Posted by:

simba001

Category:

Uncategorized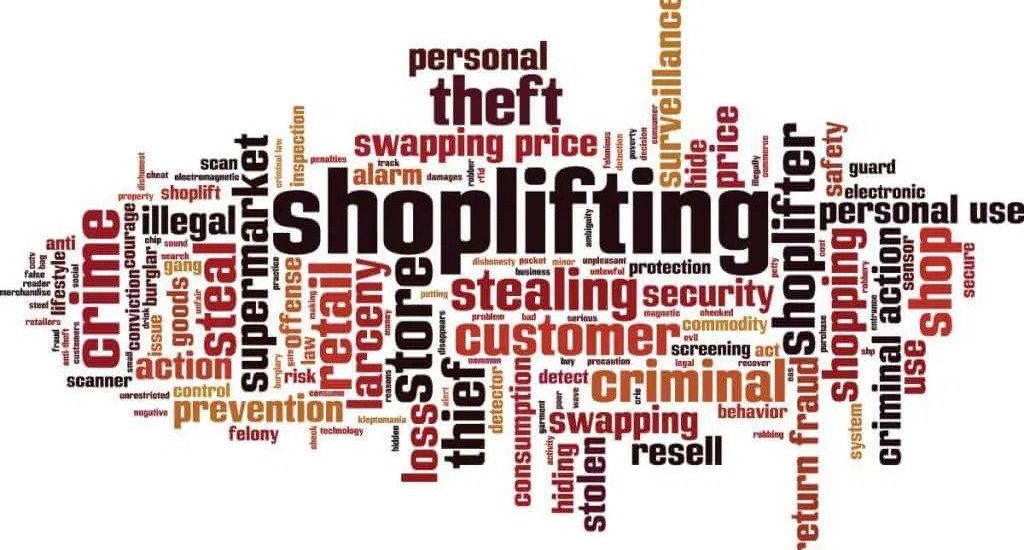 Loss prevention continues to be a major concern for retailers, and for good reason: losses due to employee theft, admin errors, and shoplifting cost you a lot of money. According to the Retail Trade Association of Kenya (RETRAK), the Kenyan retail economy loses hundreds of millions in stock theft.
Clearly, retailers need to be more vigilant about loss prevention. To help you do that, we've put together a list of solutions for reducing shrink and improving store security.
From tools that you can install easily to technologies that require a bit of an investment, check out the items below and see if you can use them in your stores:
1. Signage
Installing security signs in your store is a low-cost way to deter shoplifters and shady characters. Anti-theft signs should be fitted close to the entrance and near your fitting rooms.
Here's a tip. Walk into your store and ask yourself: If you were a shoplifter, where would you go? The answer to that should help you determine the best places to install your signs.
As for the content of your signage, you want to remind people that shoplifting isn't tolerated and that there will be consequences. Your anti-theft signs should "emphasize that you will prosecute" and that "the best way to discourage shoplifters and keep your business from being tagged as an easy mark is to take a get-tough attitude and take legal action."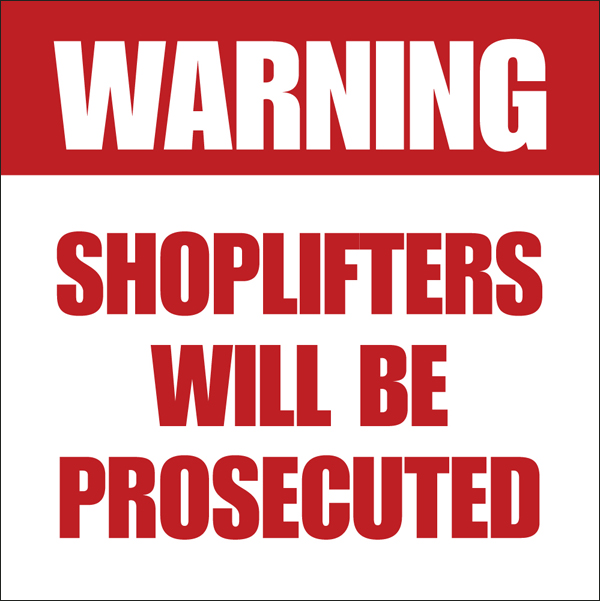 2. Cameras
If you're willing to invest a bit more in store security, consider installing surveillance cameras in your stores. Doing so will allow you to monitor store activities 24-7, and it'll give you recordings that you can revisit if necessary.
Depending on your store and the security system you already have in place, you may be able to integrate your cameras with your POS, foot traffic solutions, and other loss prevention programs.

3. Mirrors
Not too sure about using cameras in-store? Consider adding mirrors, which can serve as inexpensive yet effective tools for spotting shoplifting and other suspicious activities.
Do a quick walk-through of your store to see if there are any blind spots. If you spot some, then you may want to may want to install security mirrors to monitor those areas. Typical blind spots include corners that aren't too visible from the cashier's side, as well as areas which are blocked by fixtures or shelves.
4. POS system
Most modern point-of-sale systems allow you to set user permissions to enable or restrict certain tasks from being carried out. That's why if you haven't done so yet, check with your POS solution provider and see how you can update user permissions in your store.
Assigning correct permissions in the POS System go a long way in preventing shrink.
It is advisable to assign permissions based on the tasks you want each employee to perform and restrict them from doing tasks outside their job description.
Retailers should be especially vigilant with voided sales and who can perform them, as this is a very easy way to steal stock.
5. Inventory management tools
Staying on top of your inventory is critical to loss prevention. Poor stock control leads to more misplaced products and unchecked discrepancies, which is why it's important to arm yourself with a robust inventory management system that'll make it easy for you to track merchandise.
One thing to look for when choosing inventory management tools is the capability to conduct full and partial stock counts.
Counting your stock more often allows you to notice discrepancies earlier and keeps your financial records up-to-date. Aim to conduct smaller counts regularly with the goal of covering all your inventory through multiple counts.
Further retailers should "count proactively, not reactively."
This will give you the best chance of correcting any discrepancies sooner rather than later. If you wait until you have to do a full inventory count, you'll fail to catch issues early, and the damage would've already been done.
Once you're done counting, you need to actually do something with the information. Use inventory reports to identify high-risk signs or regions in your store, and make sure your staff understands where these areas are, and how to minimize stock loss."
It's also beneficial to compare multiple completed inventory count reports with the aim of seeing patterns and discovering root causes of the discrepancies.
6. RFID
RFID (Radio Frequency Identification) comes in the form of chips embedded in product tags or packages. These chips contain product information and enable retailers to track items using their stock control system, so merchants can gain real-time inventory visibility and accuracy.
When implemented in-store, RFID enables merchants to locate items and ensure that products are in the right place at the right time. The technology can also help retailers catch shoplifters. If someone attempts to walk out of the shop with RFID tags still attached to the merchandise, your store's security sensors could go off and alert your staff.
Conclusion
While the solutions above can definitely help in increasing store security and reducing shrink, don't forget that the success of your anti-shrink initiatives lies not just in these tools, but in how you use them.
Before you jump into these tools or technologies, be sure to assess your needs and create a plan that you can implement.