January 10, 2022
Posted by:

simba001

Category:

Uncategorized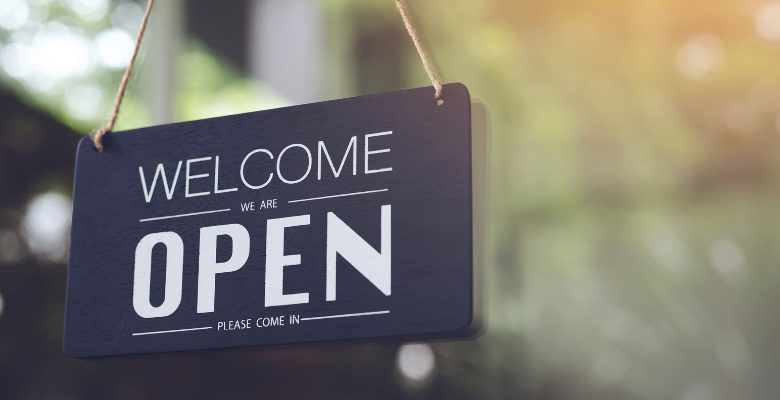 If you've been working hard on a business that is almost ready to launch, you may be wondering whether you should do a soft opening or a grand opening. Soft openings are a great option for restaurants and retail businesses that want to test the waters with friends and family before opening their doors to the public (which is what we mean when we say grand opening).
If you're undecided on how to debut your opening to the world, let us tell you our favorite soft opening ideas and what effects a soft opening can have on your business.
Soft Opening Explained
So, what does "soft opening" mean? This form of business launch allows only a select group of people (usually close friends and family) to attend the soft opening, meaning they get to test out the services of your business and make any suggestions for necessary improvements before you open your doors to the general public. The soft opening is essentially a beta test that occurs a few weeks or months before the business officially opens.
There are several pros and cons to hosting a soft opening or soft launch for your business. Here are some of the top advantages of a soft opening:
You can receive feedback.
One of the top benefits of hosting a soft opening is that you can receive valuable feedback from the friends, family, and customers you invite. And you likely invited them because you trust and value their judgement. We recommend collecting comments directly about the overall atmosphere, as well as the products and services. Pro-tip: Provide elegant feedback slips and ask them to write down their thoughts so you can refer to them later — it's easy to get caught up in the excitement of showing off your business to those you love.
You can iron out the logistics of your business location.
Another excellent advantage of hosting a soft opening is it allows you to iron out any kinks ahead of the official grand opening. If your business is a new restaurant, you can evaluate the kitchen equipment, the flow of the restaurant space, the point of sale (POS) platform, and the seating area decor. If you're opening a boutique, you can rearrange the layout, update your prices based on feedback, or up your inventory of particularly popular products.
You can prepare your business staff and employees.
You can also use the soft opening as an opportunity to prepare your employees and create a sense of consistency across your entire team. You can train your team ahead of the soft opening and use it as an opportunity to see how they work in action. Observe them during the soft opening and be sure to privately ask your guests for feedback. What did they do well? Was there anything they could have done differently? If they have any issues at the soft opening, you have plenty of time to implement further training before the grand opening.
You can build the anticipation of your business opening.
You can also use the soft opening as a chance to build the anticipation for your official launch. Your guests, friends, and family can act as word-of-mouth marketing for your business. Encourage your guests to spread the word about your new business and discuss the experience with their own friends and family. Pro-tip: Encourage them to share on social media as well. Nothing spreads the word faster online than reposts or retweets!
You can make any adjustments if needed.
The soft opening is a great opportunity to get feedback and take note of any things that could use improvement before the grand opening. Once you receive feedback from your guests, take some time to review and implement the feedback and change anything that your guests feel could enhance the customer experience.
Potential cons of soft opening
As you can see, there are lots of benefits! However, we should also cover the disadvantages to hosting a soft opening. Here are some of the cons you may want to consider:
A soft opening creates a sense of urgency to open the business.
A soft launch can create a sense of urgency for your business to open, so we recommend scheduling the official grand opening date shortly after your soft opening. If the grand opening is too long after, your guests might lose interest and the hype might die down.
You might expose your ideas to competitors.
Another disadvantage of hosting a soft opening is that it exposes your business ideas to competitors before your business officially opens. This also ties into the date of your grand opening because if you wait too long after your soft launch, your competitors might have an opportunity to put your business ideas into effect before your business opens — stealing your thunder.
You might receive low-quality feedback.
A big con of a soft opening is that you might not get the highest quality feedback from your family and friends. Your family and friends most likely won't want to hurt your feelings by criticizing your business. After all, no one knows how hard you worked more than those closest to you. Be sure to encourage your guests to be as honest and open as possible with their feedback so that you can better understand any changes you need to implement. Emphasize to them that being honest is better than preserving your feelings. Better yet, we recommend extending soft opening invitations to extra guests that are not friends and family, who are more likely to give you constructive criticism.