April 15, 2023
Posted by:

simba001

Categories:

Business Insights, Restaurant Management Insights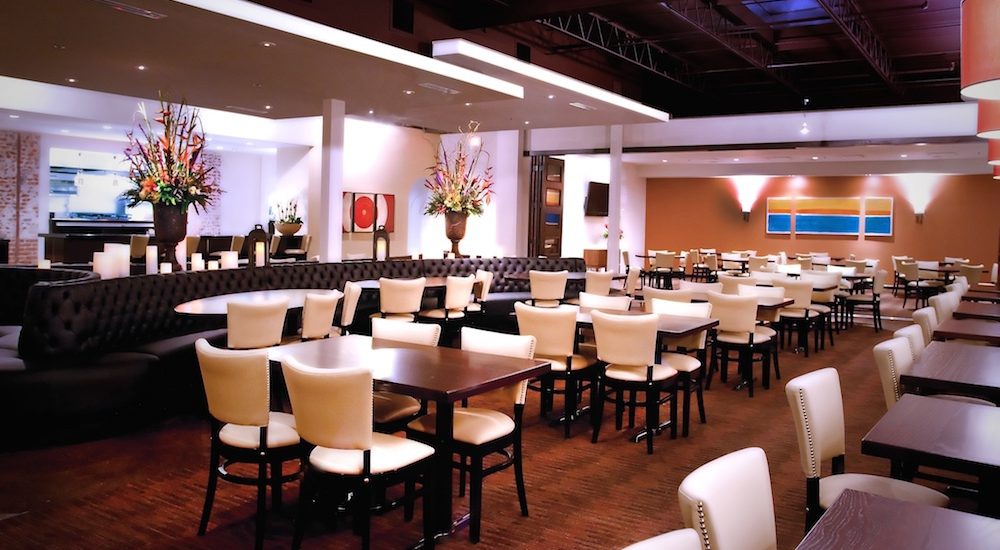 Whether you're brand-new to the industry or an experienced owner of a restaurant in Kenya, take the time to learn how to run a successful restaurant in 2023.
Running a successful restaurant in Kenya takes perseverance, empathy, grit, delegation, organization, business acumen, creativity, and next-level people skills. The to-do lists never end: managing inventory, running payroll, dealing with equipment repairs, ensuring every menu item is performing well, and taking care of your team are just some of the constantly recurring tasks involved in running a restaurant.
And it can't be done alone. Restaurant work involves an incredible amount of high-speed teamwork, so finding the right people to be by your side is critical. Treating employees well, investing in their skills and their careers, and providing meaningful benefits is the easiest way to build your dream team and ensure your business's long-term success.
In this article, we'll cover everything you need to know when running or owning a restaurant in 2023 and beyond. You'll learn how you can improve each individual component of your restaurant operations to grow your profits and succeed in the long term.
1.Keep a close eye on paying rent and overhead
Paying rent is a constant when it comes to keeping your restaurant open, but it's important to review and negotiate lease agreements before you sign and whenever they're up for renewal. This guide to renting a restaurant space can help prepare you to get the best deal you can.
Overhead costs are the costs you'll need to pay that aren't tied to producing your product or service: rent, electricity, gas, water, internet, admin/legal costs, and insurance. Knowing how much of your budget will go to overhead each month is critical, so keep tabs on the costs that are semi-variable (like utilities) and variable (like legal costs). If they're going up, investigate why. 
2. Maintain legal permits and licenses
Before you even have a restaurant space, you'll need to tackle many different licenses and permits from the county government and sometimes from the national government agencies. Depending on your jurisdiction, they'll vary, but a business license, fire permit, food service license, and liquor license are generally standard.
Getting legal help with all of the above permits, as well as any other complex issues that can arise throughout opening and beyond, is often needed in the restaurant business. If you hit a snag, ask for help from a professional. It's an up-front cost that can save you much more in the future.
3. Make room in the budget to cover labor costs
Labor cost has skyrocketed in recent years, and increasing employee pay can be a big shift for longtime owners — but your people are your #1 investment, so ensuring they have stable, livable wages is now non-negotiable. For new restaurant owners, paying your employees a livable wage should be built right into your business plan from the beginning.
In either case, here are a few ways to make room in the budget to cover your high labor costs:
Charge more for your food and drinks. You should ensure your quality is top level and also serve reasonable portions.
Take stock of your controllable costs and trim the fat. Some examples include delivery service commissions, food waste, late fees, and noise complaint fines.
Implement the New Steps of Service system that allows restaurants to function with fewer staff, while keeping their current staff paid well.
4. Regularly analyze food costs
Calculating and regularly checking on your restaurant's food cost and food cost percentage is an important part of running a restaurant. Especially now, with wild inflation increasing the cost of virtually every item needed to get food onto tables, keeping a close eye on costs is critical. It's a great way to identify areas of food waste (and wasted money).
You can calculate your overall food cost, as well as your overall food cost percentage, but it's also helpful to drill down and calculate the food cost of individual menu items. If certain ingredients have become too expensive, the menu item's food cost percentage will go up, and you'll be faced with the choice of increasing the price of the item or retiring it (and the offending ingredient) from the menu altogether. That's part of menu engineering, which is a great way to increase profits and reduce waste.
5. Market your restaurant with paid and free strategies
Restaurant marketing in Kenya is an important part of bringing revenue up. Many longtime restaurant owners are surprised by how easy and effective it can be. From having active social media platforms to working with micro influencers…there are so many things to try.
Use a restaurant marketing plan template to plan out all your marketing activities, and keep checking on the performance of each thing you try. Targeted social media ads might work for your business while email marketing works better for another business, so it's important to try various methods and see what works.
6. Design your restaurant interior and create an inviting atmosphere
When starting from scratch, design your restaurant layout to be inviting, accessible, and in keeping with your overall brand (that includes your type of food, uniforms, social media, signage, and more). Some restaurant brands are punchy and colorful, others are demure and elegant, but no matter what, your restaurant decor should be in line with your brand.
And for those looking to level up their decor without spending a lot, there are many ways to improve your interior design on a budget, like adding plants, local art, and new lighting.
7. Allot budget for professional restaurant services
Professional services are a big part of running a restaurant, because no one can do it all alone. It's important to have great equipment repair techs, lawyers, accountants, and other consultants in your orbit so you're ready to tackle any challenges that fall onto your plate.
8. Invest in the best restaurant technology and equipment
Invest in a platform that allows you to manage virtually every aspect of your business, all in one place — from sales and marketing to takeout and delivery to staff management to inventory to accounting. You should get a good POS System that will help you easily monitor sales, performance of your waiters and the consumption of inventory.
At SimbaPOS, our mission is to empower businesses for GROWTH by providing Affordable, Reliable and Easy to Use Point of Sale Systems. Contact us today on 0700 001779 for demo/installation  or send Email