April 30, 2018
Posted by:

simba001

Category:

Restaurant Management Insights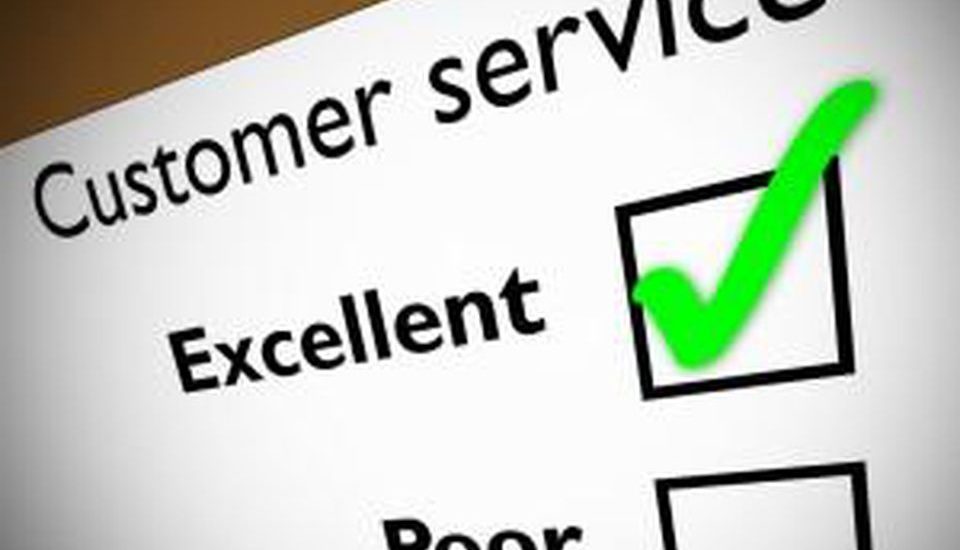 There are two things that define a restaurant: great service and great food.
This may sound overly simple but you'd be surprised to know that many restaurants fail because of poor service. In fact, a Deloitte research indicated that 67% of restaurants close down due to poor service resulting in loss of customers. Problem is, many restaurant owners fail to take the time to chart out how to improve service in restaurant or invest the funds to create a solid service program.
Here are the top 10 things I suggest restaurant leaders consider when wanting to improve their customer service and hospitality programs.
1. Put it in writing! Get clear on what great service looks like for your restaurant
More often than not, many restaurants operate without written guidelines that clearly indicate the required service guidelines. No matter the size of your restaurant, having a service operational manual is absolutely necessary. Not having a service handbook is a sure recipe for failure. Suffice to say, it would be hard to know how to improve service in restaurant when you do not have established standards.
A thorough manual that states clear service goals, steps of service, and performance expectations is integral in the teaching process of instilling a consistent philosophy of service.
2. Give your team the tools that they need.
Sometimes, every restaurant runs out of inventory items.
But a restaurant that consistently operates without basic tools is a restaurant with big problems on the horizon. A restaurant without enough silverware, plates, glassware, or food and beverage inventories will continue to experience decreased sales, and sloppy performance.
When employees don't have the tools that they need to give great service, they are forced to cut corners, lie or make excuses to guests, and work twice as hard for decreasing results. The staff of a restaurant without a consistent inventory loses faith in the organization and forces them to stop caring about being professional at their job.
When employees don't have the tools that they need to give great service, they are forced to cut corners, lie or make excuses to guests, and work twice as hard for decreasing results

.
3. Great Service Doesn't Happen Overnight. There are no fast fixes.
A culture of hospitality takes time to build. You have continuously remind your staff on a daily basis what is required of them and why great service is important. You can't expect miraculous result by merely talking to your staff once in a month about great service.
Great hospitality is grown in an organization and nurtured over time. Nothing in service is ever "fixed". Just like weeds, service issues pop up over and over again.There has to be sustained daily effort to improve service in restaurant in order to succeed in the long term.
It's not enough to write and pin memos on the notice board. Great service requires daily attention.
 4. Hire people with a heart for hospitality
When recruiting staff, the key quality that should be prioritized is a heart of hospitality.
Let's be honest: you can successfully train staff for basic job skills like cleaning, using POS System and operational guidelines.
But having a heart for hospitality is something that's inside the individual and in their internal wiring. The right employees must have innate kindness, radiate warmth and be passionate.
5. Reward your team for great performance. Create an employee rewards program.
If you are looking for ways to innovate or uplift your service program, start by getting creative with how you motivate your staff.  Successful food businesses like have developed ways to inspire their teams to do more than just bring in a paycheck. They have invested time and effort in treating their employees like they are their customers, which in turn makes employees care so much about their work, they act as if they were partners in the business.
Many restaurant owners and managers believe that employment and tip money coming in is reward enough for their waiting staff. Though many of these businesses do succeed, employees who are treated like replaceable commodities act like replaceable widgets.
Asking your staff to hit sales goals is one way of measuring improvements, but it does not answer the question "What's in it for me?"
A pat on the back, service support, and kind words go a long way with staff, but what goes even further is kindness and generosity.  Get creative.
6. Empower your team to go the extra mile for guests.
Encourage and support your team to recognize service opportunities and give them the tools they need to make a difference with guests. Organizations that build trust and respect with their employees have the rare opportunity to create extraordinary experiences for guests and to build customers for life.
When you teach your team basic parameters of what "going the extra mile" to improve service in restaurant means for your business, you can let your staff get creative, be problem solvers, and make a positive impact on your business.
At SimbaPOS, we do not just offer Restaurant and Bar POS Software in Kenya- we endeavor to provide holistic products, services and information that will ensure your restaurant/bar grows. You can check for more insightful articles like this here, check SimbaPOS pricing, view SimbaPOS Features, read success stories from customers or get in touch with us.