January 31, 2019
Posted by:

simba001

Categories:

Benefits of POS, Wines and Spirits Business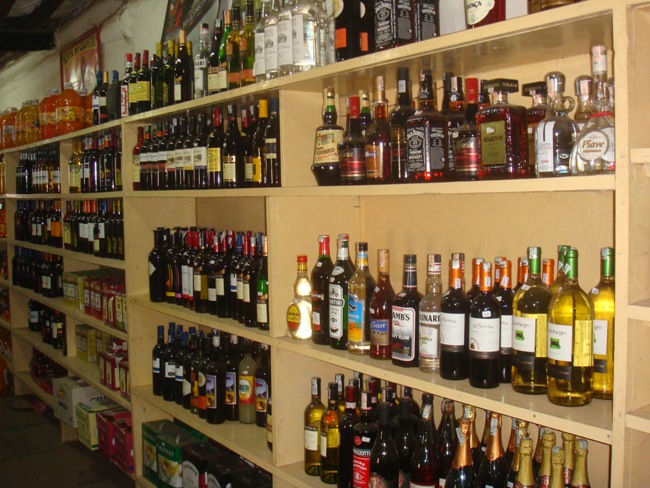 Wine and Spirits Business in Kenya is very popular. This business is especially popular in estates within urban centers where there's a high population of people with disposable income. Coupled with the fact that a high number of people prefer to buy alcohol and drink at home (or house parties), the potential for wine and spirits business in Kenya will only keep growing.
In order to start a wine and spirits business in Kenya, there are a few legal and licensing requirements that you must adhere to. Luckily, most of the legal/licensing procedures can be undertaken online without having to physically visit many government offices. Basically, the legal/licensing requirements involve business registration, tax registration and county business permits
Business Name Registration.
The registration of businesses in Kenya has been made easier and faster. One can now do a name search and even register their business fully online on eCitizen. It's important to note that from 15th October 2017, no manual registration of businesses will be done by the registrar of companies.
Here is the new process you'll follow to start a restaurant business in Kenya :
Company/business name reservation
1 Register with eCitizen (FREE)
This is a one-stop portal for accessing most Kenyan government services
2 Apply and pay for company name search (Ksh 150 per Name)
You can apply for up to 3 names in one order
3 Obtain company name reservation in 1-3 days (Free if Name Search is successful)
This is usually sent to your email/eCitizen account and can be downloaded.
Company/business registration
1. Apply and pay for company registration (online eCitizen, about Ksh 11,000)
=>A limited company is the most ideal business type. Companies can have a single director or more.
=>Alternatively, you can register a Partnership (about Ksh 2,500) or Sole Proprietor (about Ksh 850)
2. Submit signed application forms
3. Obtain company registration documents (2-3 weeks)
Kenya Revenue Authority (KRA) PIN
KRA is the Tax authority in Kenya and all companies must have a Company Tax registration PIN number.
The entire registration process can be done online on the KRA iTax Portal. The process entails:
1. Taxpayer registration (Submit Director(s) Personal KRA PIN plus ID Copies
2. Apply for company PIN (Online, KRA iTax Portal)
3. Submit PIN acknowlgement receipt
4. Obtain company PIN
NSSF and NHIF Registration can also be done online for Companies to submit employees' PAYE deductions
Obtain Liquor License in Kenya
This is the most critical component when starting a wine and spirits business in Kenya.
You cannot operate a wine and spirits business in Kenya with a Valid liquor license.
The cost breakdown for Liquor License (in Nairobi) is as follows:
1. Liquor license application 6,000
2. Liquor license 50,000 (Valid for 1 year)
***Liquor licence bribe 20,000
County Business Permit
For you to conduct or start a wine and spirits business in Kenya, you also need an annual business permit from the City Council.
Talk to your local City Council officers on the cost and they may visit your premises to confirm the size of the location and they will advise on how to pay. You will get a receipt when you pay, and then the certificate itself after about a week.
The Unified Business Permit in Nairobi may cost around Ksh 26,500 for a full-fledged wine and spirits business in Kenya (Nairobi CBD and estates)

New Regulations (Nairobi County Unified Business Permit)
Just recently, the Nairobi City County announced the launch of the Unified Business Permit which consolidates all the requirements for running a business within the County.
This is a one-stop source whereby, after acquiring your Unified Business Permit, you will have paid for a Single business permit, fire Clearance Certificate, Advertising Signage (300mm by 600 mm or less), Health Certificate, and Food Hygiene.
The Unified Business Permit in Nairobi may cost around Ksh 26,500 for a full-fledged wine and spirits business in Kenya in Nairobi CBD and nearby suburbs
In order to succeed in the Restaurant/Bar industry, you need to be smart and use our Wines and Spirits Software in Kenya . Get in touch today with us today via email or call 020 206 7933 or 0715 103 468 and see your business grow!