February 28, 2020
Posted by:

simba001

Category:

Benefits of POS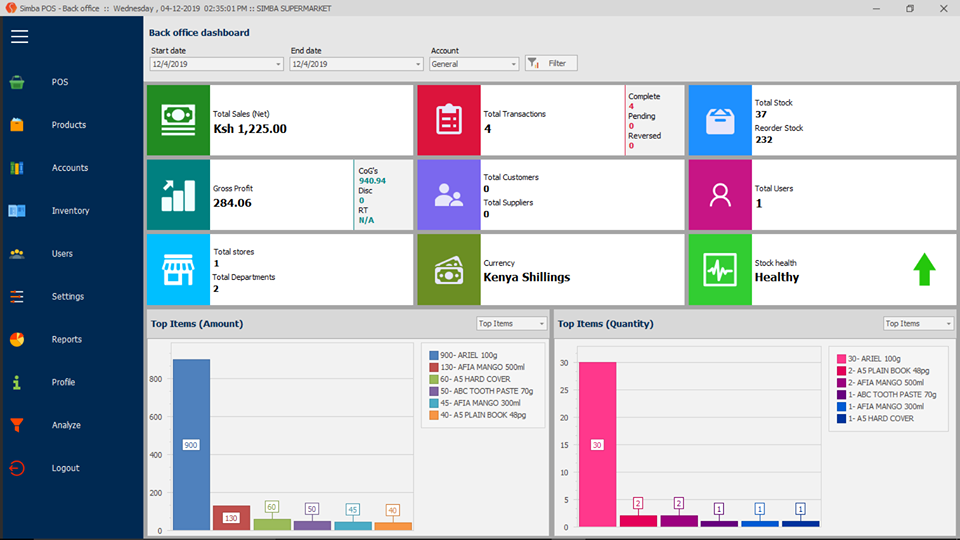 If you're shopping around for a point of sale system, then you know that you have A LOT of options. In addition to many vendors in the market, you also have to decide on the type of POS solution to use. Should you go for an Android POS, iPad POS or a system that runs on a computer? Should you go for a POS system that runs on all platforms?
Basic point of sale systems and cash registers don't do much else beyond ringing up sales. A comprehensive solution, on the other hand, has the capabilities that can grow your business even more.
You should also consider the range of features that each POS has to offer. There are basic point of sale systems that function as cash registers and nothing more. Then there are complete point of sale systems that provide more functionality — including a sell screen, inventory management, reporting, and customer management, among other things.
Unless you're running a really small retail business, the best route is usually to go the complete POS system.
Here's why.
POS with Inventory management
A POS system with built-in stock control features is a very powerful thing. Point of sale solutions that come with inventory capabilities can sync your stock levels as you make sales. This makes it easier for you to track product movements, so you can make smarter decisions around purchasing and sales.
The best in class solutions even offer inventory counting capabilities to help you stay on top of stock counts. Regularly counting your merchandise (either through cycle counting or full inventory counts) has been proven to reduce shrinkage, so it's a must that you do it.
Customer management
Most complete POS systems also have customer management capabilities that allow you to store shopper information and build customer profiles. Some platforms even offer loyalty features so you can reward your top patrons.
All these features lead to higher levels of engagement, repeat purchases, and loyalty — all of which invaluable for retailers!
Sales and marketing through POS

If you regularly run sales promotions in your store, then it's a must to choose a POS system that can support your sales and marketing efforts. Choose a solution that makes it easy to implement offers and discounts, so you don't have to manually slash prices or do the math.
POS Reporting
Part of running a successful retail business lies in the data you have at your fingertips. Having the right insights — particularly when it comes to sales, product movement, and customer behavior — will lead to smarter decisions that positively impact your bottom line.
That's why it's important to choose a POS system that can generate the reports you need. Opt for a solution that can run the following reports:
Inventory on hand
Product performance
Low stock
Sale summaries
Sales per customer or customer group
Does your point of sales system need an upgrade? Learn how SimbaPOS can help take your business to the next level.