October 14, 2022
Posted by:

simba001

Categories:

Business Insights, Restaurant Management Insights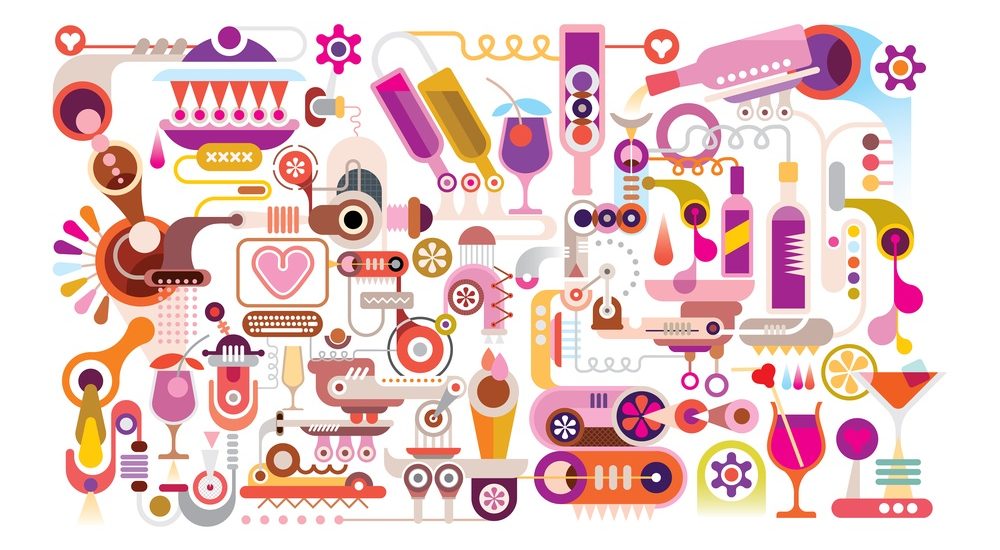 A picture tells a thousand words, and a brand's identity needs to be told through its chosen aesthetic. This applies to the materials you use, the layout you decide to implement, and how you curate your online posts and content.
Whether you want to update your bar's brand or are looking to open the doors to your first bar, here's a guide on how your layout, both online and offline, can help reflect your brand's overall core ethos.
Know Who You Are as a Company
Before making any design decisions, you need to know who you are as a company.
Ask yourself, are you the bar that offers cheap drinks and wild nights out? Are you the romantic speakeasy that's ideal for the first day? Who are you as a bar and what kind of experience you offer is your USP (Unique Selling Point).
Once you know who you are, you can consider colour schemes and furniture layouts that highlight this element of your bar. For the hip date night location, intimate layouts will be much more fruitful.
Choose Core Values and Stick to Them
Just as you need to know who you are, you also need to know what your values are. These values will help you determine what design elements you want to make, and are just as marketable as who you are and what kind of experience you want to offer.
Do you value high-quality ingredients? Do you value opulence? Do you value organic? You can use your own personal values, but do remember that once you decide on what your company's values are, you need to stick with them.
How to Translate Values into Aesthetics
Once you know who you are and what your values are, it's time to translate them into aesthetics. People will automatically associate different design elements with different things, so choose wisely.
For instance, they will expect a modern and clean experience if you opt for a minimalistic design. They will expect opulence if you recreate the maximalist overindulgence , and so on. Choose your aesthetics and tell a story.
How to Market Your Brand Online
In today's day and age, you cannot make a single design choice without also considering how it will translate online. Social media and digital marketing are, after all, your greatest allies, which is why you need to consider how your aesthetic can be conveyed through not just visuals, but through text and video as well.
In today's day and age, you cannot make a single design choice without also considering how it will translate online.
To do this you will need to create a brand identity that you and all your employees can use to create a uniform and cohesive experience on each digital platform. This identity must then be carried on into the bar itself. For example, if you are a themed bar, carry that theme both in life and online. This way users can feel like they are engaging with one entity, rather than several.
What's more, plan the layout of your bar so that it is photogenic, as this is a massive draw to young people. They want to document their night's out on their social media, and so by having neon lights with famous quotes or a décor that is all pink, for example, you will entice Instagram influencers and other brands.
How to Bring that Brand Identity into Your Bar
Aesthetics and layout will go a long way to bringing people into your bar. Of course, you will first need to decide what your bar is going to be. Will it be for drinking? Will it be where football fans can sit and enjoy the big games? Will it be for dancing? The main purpose you want for your bar will need to be reflected in the layout itself.
Sports pubs and bars should be geared so that each guest has a good viewpoint of a screen. The also have a wholesome and more relaxed charm, with more traditional aesthetics. You can also include pool tables.
Bars for music and dancing, on the other hand, should have a fun dance floor to enjoy, and bars where drinking and socialising is the goal should be open and comfortable to sit in. Have comfortable and plush seating with glamorous backdrops so that people can relax and unwind after work with a cocktail in hand.
Choose a colour scheme that reflects your brand. If you're mellow and low-key, then you want to have neutral colours. However, if you're vibrant and want people to come dressed up, then pink, purple and electric blues can be enticing.
How far apart everyone is will also play a critical component. You want to pack people in only as much as they are comfortable, and depending on the type of bar you operate, the distance will differ.
If guests are there to watch a game, chances are they want to be close together to feel the excitement and to hype each other up. If it's where people can go and take a date, they will want more privacy and intimacy, and so on.
How to Improve Customer Experience
Regardless of what your aesthetic is, however, it is important to remember the future. People want convenience, speed, and security above all else, which is why using modern and highly efficient POS systems can help make your bar a seamless experience.
People want convenience, speed, and security above all else, which is why using modern and highly efficient POS systems can help make your bar a seamless experience.
If you have table service, then you will want to make use of tablets and wireless systems to take orders and fulfil payments. You will also want to be able to send across orders without much hassle. A POS system can do all of this.
Not streamlining your layout is also a huge mistake. A bar's layout is its battleground, and if you make tables too close together, or too far apart, it could spell trouble. Either your servers will have difficulty getting to where they need to be, or guests will feel alienated.
Again, this is especially important if you also have a dancing space. You need to frame it so that guests can sit, but also in a way that encourages people to dance. An empty dance floor looks terrible, but by adding fun elements, like a light-up floor or multiple mirrors, you can encourage guests to get out there.
In Conclusion

Designing your bar is no simple feat. You need to decide on your bar's brand, who it is appealing to and what type of food and drink you're catering. All of this can help you in your purpose to design a layout that will 'wow' your guests in person, but also transcend online and entice people enough to visit.
At SimbaPOS, our mission is to empower businesses for GROWTH by providing Affordable, Reliable and Easy to Use Point of Sale Systems. Contact us today on 0700 001779 for demo/installation  or send Email