March 11, 2023
Posted by:

simba001

Category:

Uncategorized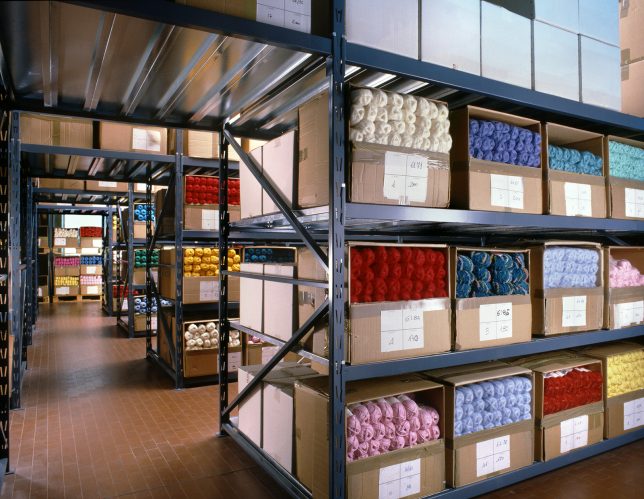 The store may not be the most fancy place in your business and it doesn't necessary get many 'outside' visitors, but it is arguably a very critical part of your business.
It may not be the sexiest part of your store, and it doesn't get a lot of customer eyeballs, but your stockroom is still a critical part of your physical location.
For many businesses, the stockroom is the nerve center of your business operations. This is where you receive all stocks, dispatch stock to the floor, store extra inventory and even have an office. Suffice to say, you just can't afford to ignore your store.
Manage it right, and the stockroom will help you run a tight ship. But if you mismanage it? Your stockroom can leak its chaos out onto the floor of your store.
There are quite a number of things you can do to set your stockroom up for success and keep it running at its most optimal.
1. Maximize your vertical space.
Don't limit yourself to your floor space. Stockrooms typically have fairly high ceilings, so build up. The more items you can get onto higher shelving or racks, the more floor space you can free up for working staff to move in, which is always a plus. Invest in a few safe stools and ladders to make navigating the higher shelving easy.
2. Place the most popular items near the front.
Help your floor staff function at peak efficiency by placing your most popular items near the front of your stockroom so they can quickly grab them and get back to the floor. While your employees will likely come to learn the stockroom by heart, delving into the back still eats up time and potential sales.
3. Keep heavy items on or near the floor, but keep light merchandise completely off the floor.
This is a safety tip: store your heaviest merchandise as close to the floor as you can. This will prevent potential collapses, but it will also lower the potential for injuries as your staff move the items around.
Conversely, lighter merchandise should be stored off the floor, so as to prevent cluttering and tripping. This often happens during peak seasons like holidays when your business is likely to be overstocked with merchandise.
4. Invest in the right storage units.
There are many different types of storage units available to someone outfitting a stockroom. Shelving, racks, drawers, bins, cabinets, etc. The exact type(s) that will work for you will depend on your stock, of course, but it's recommended that you invest in mobile storage units right from the beginning.
Mobile storage units allow you to maximize the space in your stockroom between the walls with storage that can move around.
5. Keep all necessary tools in the back (and label them!)
A lot of stuff is going to happen in the back. Unboxing, boxing up, folding, printing, retagging, etc. You need to make sure all the necessary tools are in the back from box cutters and tagging guns to staplers and hole punchers. You should also ensure all office supplies that are used in the back room so that it is obvious that they are to be returned there if found elsewhere in the store.
6. Set up a system (and label it).
One key to a functioning stockroom is creating an organized system for where you place items. Whether you choose to separate your products by department, color, size, style, etc. is up to you, but pick a way and stick to it. Once you've picked your system, stick to it and label it. This is to ensure that all store staff can easily navigate the store thus making operations more efficient.
7. Provide excellent lighting.
It's easy to forget the lighting aspect of your stockroom. After all, customers aren't going back there. But a well-lit stockroom is important for a number of reasons.
Your staff needs good light to work by.
Good lighting creates a safer environment for them, and it will also help keep them focused/working (and not sleeping!)
Good lighting makes it harder to lose items in the back.
With poor lighting, it's easy for items to slip into cracks and crevices never to be heard from again.
8. Keep customers out of the stockroom.
You'd think that customers don't want to go in the stockroom, right? Sadly, this doesn't seem to be the case. There's the occasional customer who will walk into your stockroom for various reasons. Some may be simply confused. Others just want to be 'helpful' and assist you to quickly find the size or item they want.
Stockrooms can be somewhat dangerous and can open you up to all sorts of negligence lawsuits if a customer gets hurt back there. It also opens you up to the possibility of loss of your stock or your employees' items. Best to keep them out. Plus, no one really wants to see how the sausage gets made.
By starting with an organized foundation and implementing a few key policies, you can make sure that your stockroom functions with smooth efficiency, rather than becoming a chaotic black hole you try not to think about.
At SimbaPOS, our mission is to empower businesses for GROWTH by providing Affordable, Reliable and Easy to Use Point of Sale Systems. Contact us today on 0700 001779 for demo/installation  or send Email