January 2, 2023
Posted by:

simba001

Category:

Business Insights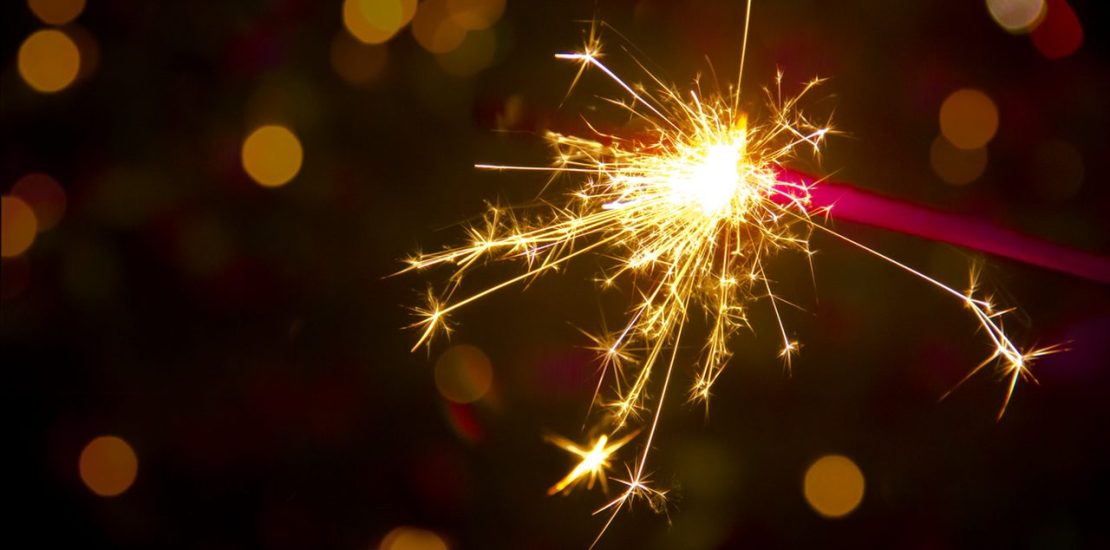 You may not have been able to meet many of the goals you set for your business in 2022, a tumultuous year that brought a lot of the same challenges as 2020/2021. Regardless, there are still ways to get back on track and prepare for a better 2023.
Not sure what resolutions should make their way onto your list? Keep reading for 8 new year's resolutions for business professionals.
Small business new year's resolutions for 2023
These resolutions should help you brainstorm how you can give your business operations a bit of a refresh this year. Think carefully about what day-to-day and overarching problems you want to solve and how you can create better habits to make them happen. Also, consider what larger projects will make the biggest impact on your business.
Create realistic organizational processes
While it may seem like the whole point of setting business resolutions is to be super ambitious, sometimes it can help to take a more realistic approach. While many people like to organize their homes during the new year, you can choose to organize your business. And the key to any good organizational system is to create realistic processes. It's easy to get swept up in the excitement of a fresh new year and to have your sight set on major changes. But for an organizational system to be sustainable, it needs to be realistic.
Take a good hard look at what did and did not work for you and your staff over the last year. What processes seemed to be more trouble than they were worth? Which did you have to refresh repeatedly because the system was too hard to keep up with? Use your findings to update your processes for 2023.
Learn to be okay with outsourcing
This resolution can sting a bit for anyone who is used to being the only one in charge of their small business. Many entrepreneurs are responsible for every role in their business when things are just getting off the ground, and this can make it challenging to step away from what you've built and let someone else take the reins.
When it comes time to outsource, consider what tasks you struggle with the most. Do creative assignments like marketing campaigns keep you up at night? Are you uncertain if you're managing your financial accounts correctly? Do you spend way too much time on small administrative tasks that an assistant or software could handle? Your time as a business owner is valuable, so consider hiring some extra help or investing in digital tools to free up your schedule.
Update your business plan
Hopefully, you wrote your business plan as one of the first steps of starting your business. A good business plan can serve as a roadmap to success when you need guidance. It can help keep you organized and on track. If you decide you want to pursue an investor, seek a business loan, or take on a new partner, a business plan can also act as a tool to illustrate your business's worth to outside parties.
In other words, a business plan is crucial to your success. But it isn't meant to be a one-and-done document. We're willing to bet your business has changed since you first wrote your business plan. Now is a great time to revisit it and update your plan with the latest financials, goals, competitor research, marketing ideas, and more so your business will continue to grow in 2023.
In other words, a business plan is crucial to your success. But it isn't meant to be a one-and-done document. We're willing to bet your business has changed since you first wrote your business plan.
Refresh your marketing plan
Just like with your business plan, you'll want to take a closer look at your marketing plan. What worked well for your business last year? What didn't? Where did your marketing budget stretch the furthest? What channels worked best for you?
Now that you've identified what marketing efforts helped your business the most last year, and which didn't make as much of an impact, you can update your marketing plan with your insight and knowledge. Your new plan should cut out anything that didn't work and prioritize what is working best for your business. Feel free to add in new strategies as well. This will help dictate where your marketing budget should go in 2023 so you get the biggest return on your investment.
Expand your network
When you're swamped with work and trying to check off your must-do list, it can be difficult to visualize adding anything that won't have an immediate impact on your business to your already overpacked schedule. This is why a good resolution for 2023 is to continue expanding your network.
If you make an effort to make a new connection once a week or monthly, you improve the odds of finding a new business lead, learning some valuable trade intel, or creating a strong professional relationship. The more you network, the more results you'll see. Schedule networking on your calendar like any other to-do to ensure it becomes a priority and not an afterthought.
Identify customer service missteps
Customer service matters. In fact, 93% of customers reported they are more likely to become repeat customers at companies that offer excellent customer service.
When it comes to customer service, people remember the really bad experiences as often as the really good ones. Identify what your biggest missteps were in 2021/2022 and outline how you and your employees can avoid them in the future. At the same time, highlight what went well and how you can build on those experiences in 2023.
Look for automation opportunities
Technology makes our lives easier every day, but are you using it to its full potential for your business? Look for areas of your business that you can automate. There is software that can make processes such as invoicing, managing inventory, customer service, bookkeeping, sales, and more an automatic occurrence you no longer need to worry about. Not only does this cut down on the chance of manual errors, but it also frees up time in you and your staff's schedules to tackle other important tasks.
Customer service matters. In fact, 93% of customers reported they are more likely to become repeat customers at companies that offer excellent customer service.
Prioritize company culture
If your small business relies on the work of your employees, then focusing on building a good company culture is a fantastic resolution for 2023. Employees that feel engaged and inspired at work are 125% more productive than simply "satisfied" employees. Having a strong company culture that makes employees feel appreciated, respected, and as if their career development matters is a great way to boost employee engagement and loyalty.
Consider surveying your staff on what changes they would like to see culture-wise. Then work toward developing a company culture that reflects your business's values and prioritizes the needs of your staff. Happy employees are good for business, after all.
Keep Moving Forward , Forgive the Bad Days
Quite often we are too hard on ourselves. If you have a bad day and don't accomplish everything on your to-do list, it doesn't mean that you have to throw the resolution away altogether. Some work towards your goal is better than no work at all. Don't give in out of frustration or resentment. Just get back on the wagon and try again.
If you use these strategies on a regular basis, then you will not only achieve your New Year's resolutions more quickly, but you will also learn how to better set goals and develop your patience to match. Persistence is definitely a vital trait to have when it comes to meeting your goals, as is optimism. No one can expect any more than your best. If you know what you want and have noted it clearly with real direction, then you cannot fail.